Hugh Jackman offers Valentine's Day advice, talks Newman-esque food line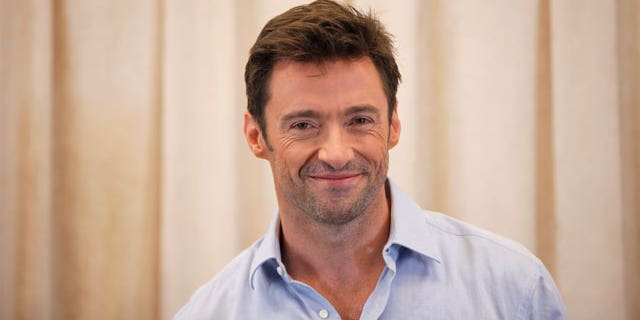 Hugh Jackman says his new line of fair-trade, charitable coffee, tea and chocolate products could make the perfect Valentine's Day gift for your partner this year, provided they aren't on a diet.
"Well, my wife is on a diet, so chocolate can be thorny to give," he told Fox411.com. "But I love those products and I eat chocolate every day, so everything in moderation is key."
"If I have any advice to give, I'd say it's all about the element of surprise," he added. "If you've given something in the past, do something new. If you've never given chocolates, then I say go for it, maybe just not 6,000 of them."
Jackman's company, called Laughing Man, makes chocolates, coffee and tea in the same philanthropic vein as Paul Newman's food products. "I was inspired by Newman's company," he said. "I had been looking for an opportunity to start a business like that and when I traveled to Ethiopia to work with a coffee farmer out there, the ideas came together."
All of the profits from the sale of the coffee goes back to the farmers and investors in the company have a chance to give a big part of the return back to charity, Jackman said.
"I wanted to create jobs and opportunities," he said. "I'm interested in the business end of it for those involved, of course, but it stemmed from a philanthropic impulse."
And while he does prefer to indulge in his products once in a while, the actor, who recently completed a stint on Broadway, is back in training for his next two films "Les Miserables" and "The Wolverine." "
"If you could see me right now, you'd be laughing," he said. "I have a piece of chicken breast on a fork and a plate of green beans here I'm about to dig into. I'm back to being pretty strict right now because my character in 'Les Miserables' is in pretty good shape in the beginning of the film. Then, obviously I have to be in great shape for 'Wolverine.'"
Jackman added that his success on both the stage and in film has come as a surprise to him and that it all stemmed from his fear of being unemployed.
"In Australia, they make about one action film a year, so I had to keep myself open to everything," he said. " It's fair to say I never ever thought I'd have the opportunity to have gone as far as I did."