'Homeland' takes a left turn? New season focuses on Muslim civil rights, female president-elect's CIA battles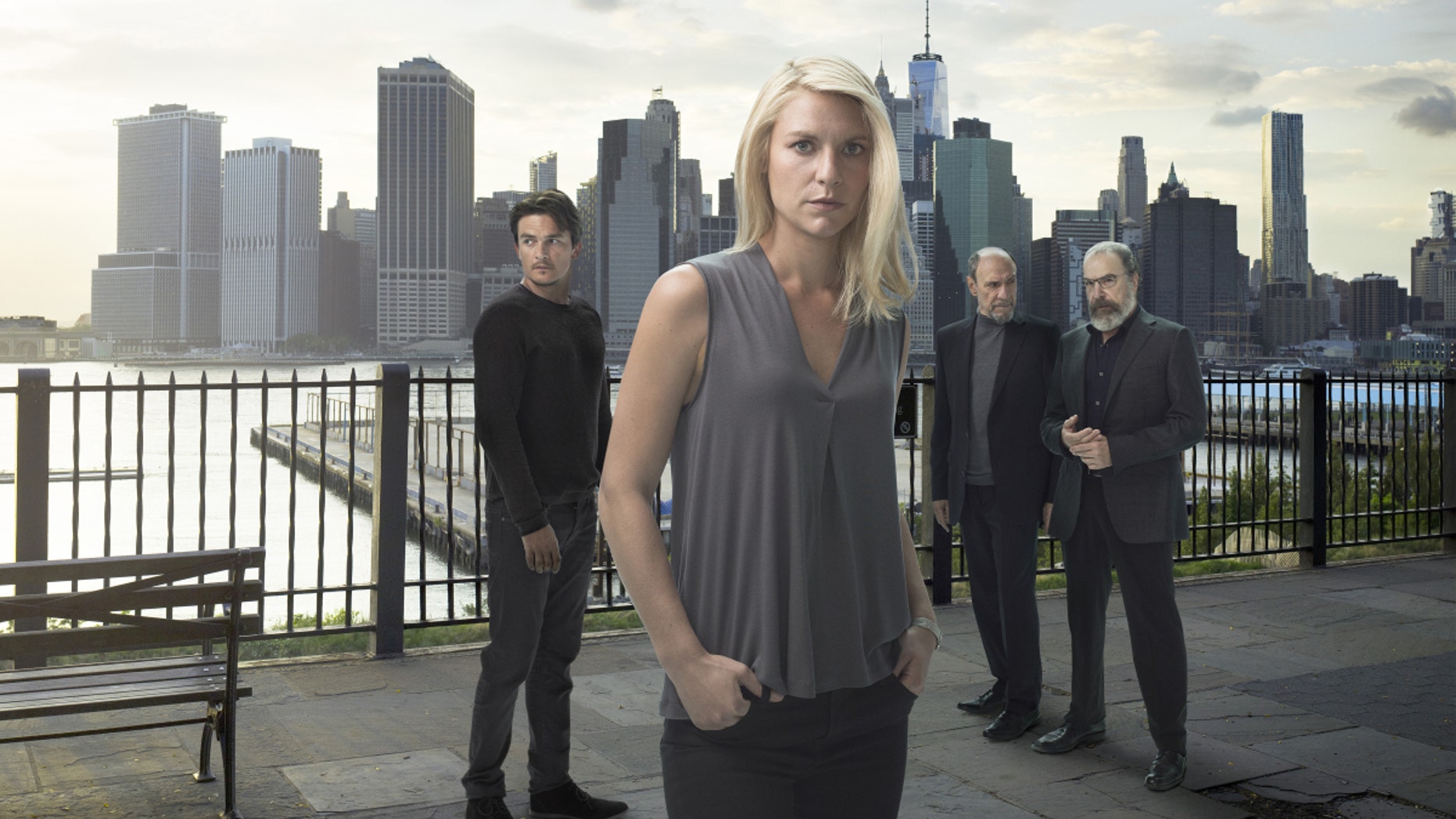 The Showtime drama "Homeland" has shocked many longtime fans by taking an apparent left turn.
The sixth season, which premiered on Sunday, features former CIA officer Carrie Mathison (Claire Danes) disillusioned by the war on terrorism and returning home to the United States with daughter Frannie to head up a non-profit in Brooklyn that defends American Muslims.
Mathison helps Sekou Bah (J. Mallory McCree), a young Muslim American arrested for posting videos online showing past terrorist attacks. The man -- an African immigrant to the U.S. who was angry that his father was deported after 9/11 -- had a suspicious amount of money in his possession and had booked flights to Nigeria. He said his videos fall under the First Amendment.
During the episode, Mathison said, "Law enforcement needs to stop harassing and demonizing an entire community" and defends Sekou as "an angry kid, at worst."
Meanwhile, the "Homeland" episode also introduced a female President-elect Elizabeth Keane (Elizabeth Marvel), who questioned the hard line approach against domestic terror cells and pushed for a "demilitarized CIA."
Season six is set during the period between the presidential election and inauguration and the plot looks to some people like producers have gone PC.
Former "Homeland" fan, right wing icon Rush Limbaugh noticed the change, telling his radio audience on Jan. 16 that the show was previously driven by showing Mathison as "the number one warrior on the march trying to end militant Islamic terrorism … But … she now, in season six … runs a center to help people understand Islam and Muslims, and that they are not terrorists and that they are unfairly characterized and unfairly pursued … She's done a 180. She's joined forces with people who believe that pursuit is discriminatory and bigoted and racist."
Limbaugh marveled, "I'm thinking, 'This is 'Homeland?'  What has happened here?  So clearly, political correctness and the leftist view of this story finally permeated the writing room at 'Homeland.' [They show] the CIA are dead wrong in trying to pursue militant Islamic terrorism, and all they're doing is discriminating against innocent Muslims and her job is now to defend them."
Limbaugh concluded, "I said, 'Wow, I wonder how the audience is going to react to this?'"
The Emmy-winning Showtime drama previously faced criticism from progressive media. In 2012, Salon called it "TV's most Islamophobic show" and in 2014, a Washington Post writer said it was the most bigoted show on TV.
Meanwhile, it's not just the Islamic plot that is making waves as the female president looked like producers assumed that Hillary Clinton would win instead of Donald Trump. "Homeland" was shot before Trump won the election in November.
Although showrunner and co-creator Alex Gansa said that the show's writers work "incredibly hard" to make the series "politically agnostic," it has always dealt with current events.
Promoting the new season, Gansa recently admitted to The Hollywood Reporter, "My first reaction [to Donald Trump's win] was, 'Oh my god, we are now counterfactual to the point of being irrelevant.'
"I think the election result was as much of a shock to us as it was to the rest of the country. To say that we took it calmly would be a complete lie," Gansa said.
But Gansa concluded that "'Homeland,' after all, is fiction … So we just stuck to our guns."
One of Limbaugh's callers, a man who identified himself as Mike from Florida, told the radio host he was particularly upset because the show's female president had all the characteristics of Clinton. "I was appalled by it. To me [the producers] were expecting and wanting Hillary to win … I refuse to watch the show anymore. I turned it off," he said.
Still, showrunner Gansa told Entertainment Weekly before the election last year about their using a female president, "We're sort of hedging our bets. Although she's a woman, she's a little bit Hillary Clinton, a little bit Donald Trump and a little bit Bernie Sanders."
Gansa has previously insisted the show doesn't take sides on political issues.
"We try to pose questions, not posit answers," he said.
"Homeland" airs Sundays on Showtime.