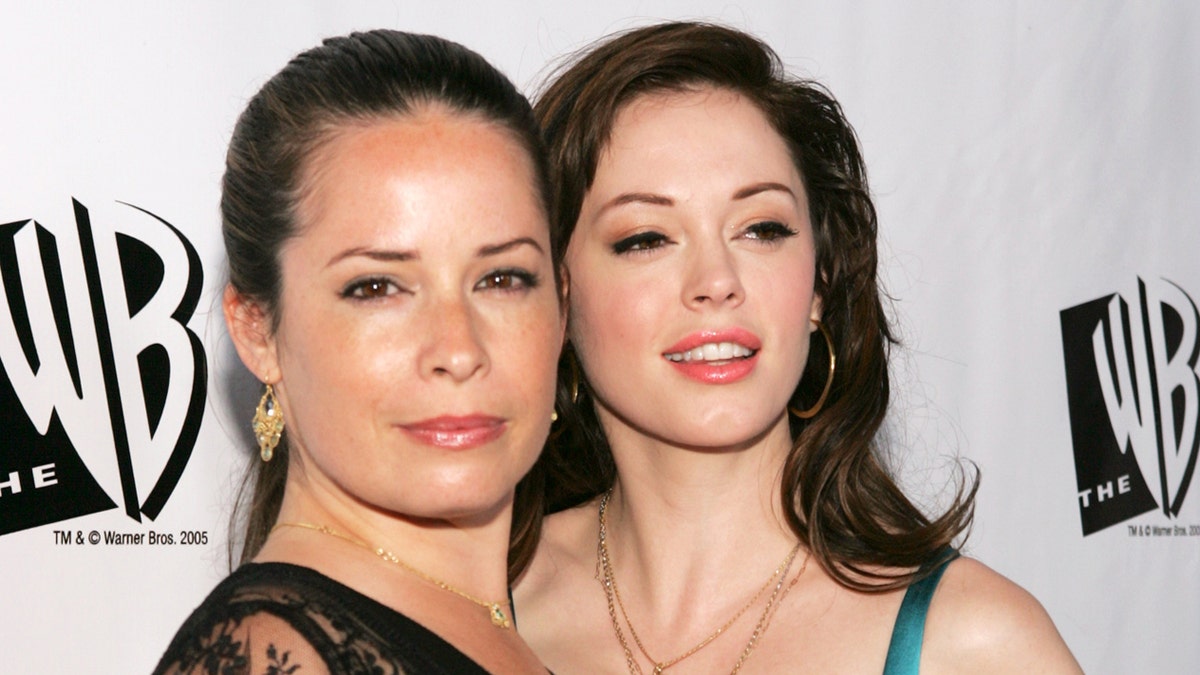 When "Charmed" star Holly Marie Combs found out that the CW had officially greenlit a "Charmed" reboot, the original castmate tweeted the new cast well wishes, but her well wishes weren't exactly sincere.
On Thursday, it was announced that the CW would pick up a reboot of the '90s series "Charmed." The network released a description of the new series which read, "This fierce, funny, feminist reboot of the original series centers on three sisters in a college town who discover they are witches. Between vanquishing supernatural demons, tearing down the patriarchy, and maintaining familial bonds, a witch's work is never done."
But one thing the series will not feature is the original cast.
When the reboot was announced, Combs, who originally played Piper in the series, took to Twitter to respond to the news. The "Charmed" alum tweeted a simple yet gracious, "We wish them well. #Charmed."
But Combs' simple and gracious tweet sent fans of the original cast into a frenzy saying that the CW shouldn't reboot the series without the original members – and it appeared Combs agreed.
One Twitter user wrote, "If they call it a different name I might wish them well," one user wrote, to which Combs replied, "Precisely."
Another, who had similar sentiments about the reboot said, "I swear this reboot has died more times than Piper did @H_Combs ???… #ForeverCharmed." Combs responded to the tweet with another simple comment, "True story."
Fans also responded to Entertainment Weekly, which described the new reboot as a new storyline with a "feminist twist."
"Adds feminist twist"? Have they seen the original? 3 kickass lead women. Can't get more feminist than that," one Twitter user said tagging all the original members in her post.
Others just used Twitter to lament about the original series.
Combs later backtracked her well-wishing to the show's new cast and tweeted a statement saying that the new "Charmed" would ultimately not compare to what the original was.
"Here's the thing. Until you ask us to rewrite it like Brad Kern did weekly don't even think of capitalizing on our hard work. Charmed belongs to the 4 of us, our vast amount of writers, crews and predominantly the fans. FYI you will not fool them by owning a title/stamp. So bye."