Heidi Klum retiring from lingerie runway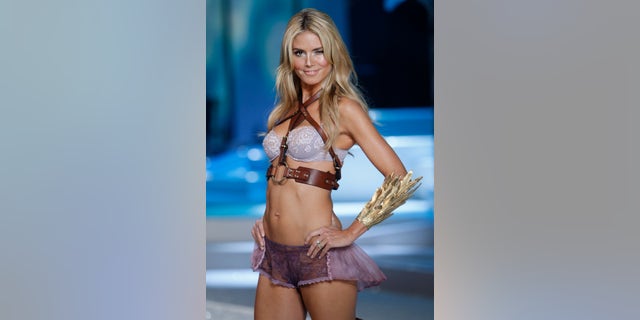 Heidi Klum will be hanging up her bra and panties. The former Victoria's Secret Angel announced on Access Hollywood that she will no longer be modeling lingerie when she turns 40 in June.
"I wouldn't model with my underwear down the runway anymore," she admitted. "I think I would find it a little uncomfortable, maybe."
The mom of four also revealed that she has never had any kind of cosmetic procedures like Botox or fillers even though she's not entirely thrilled with the laugh lines around her eyes.
"I wouldn't say I love them," she confessed when discussing her crow's feet, "but that's just the way it happens. Right? We get wrinkles from smiling…"
"I've never done any (cosmetic procedures)," Klum said. "I've been too scared, to be honest with you. I'm scared that all of a sudden you're changing too much, your face starts changing, I don't know. I would have a hard time looking in the mirror and seeing something that I'm not used to seeing. I'd be afraid"'
The German super model has a non-surgical remedy for those pesky forehead wrinkles.
"Botox or bangs," she said. "I go for bangs."
Klum has plenty of other projects to keep her busy. She appears on the German version of "Next Top Model," sits on the judging panel of "America's Got Talent," and designs a kids' fashion line for Babies R Us.
She is divorced from English pop star Seal and is dating her bodyguard Martin Kristen.
Click here to see more on Access Hollywood.