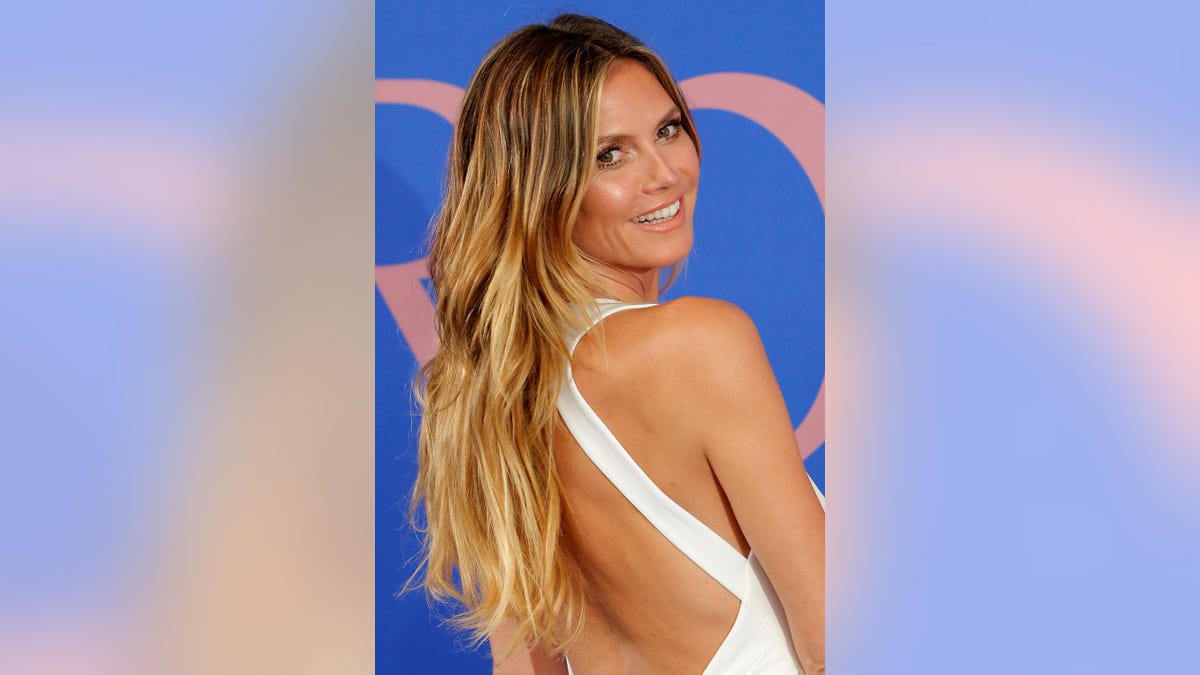 Heidi Klum, a mother of four, is daring to bare nearly all.
The 44-year-old German model released the sixth collection from her lingerie line Thursday and she made sure to flaunt her lacy offerings herself on Instagram.
The "America's Got Talent" judge expertly showcased her lean legs, flat abs, and cleavage in several pieces, including thigh-high stockings, sheer pieces, and not much else in what appears to be a blossoming garden.
The collection, currently available at HeidiKlumIntimates.com, retails between $30-60.
While the former Victoria's Secret Angel is genetically blessed, she did admit that staying in camera-ready shape, especially as a busy mom, isn't always so easy.
"I do have guilty pleasures!" she told Fox News back in 2013. "I am a sucker for a good cheeseburger, French fries, and chocolate."
Klum also told us that her favorite treat to snack on happens to be Kinder Shokolade, which comes from her homeland.
"It is hard to resist sweets any time of the year, but when I get my hands on some Kinder Shokolade for me it tastes like home!" she added. "It makes for a sweet surprise because it is not something that you can just go to the grocery store and buy in the United States. My kids and I still make all of my favorite traditional German foods — like knoedels, schnitzel, and sauerkraut soup. They're so delicious!"
She even likes to share her sweet treats with loved ones.
"It's fun to put together a basket of great foreign candy for someone," she said. "It's something unexpected to receive and they might discover some new, great favorites."
However, Klum did reveal that she does practice a daily workout regimen to maintain her famous figure.
"…I love working out with a buddy," she explained. "They keep you motivated and get you out of bed. You don't want to leave a friend hanging. Also, when I start running in the summer, I can't just jump into running for miles.
"I set goals for myself. For example, I start by running a mile and walk a mile or run two miles and walk have a mile building up as time goes. If you are running on the street go one mailbox or one house further each day. It also helps to build up your endurance."