Haylie Duff on how she and sister Hilary support each other as moms: 'Be loving of each other's decisions'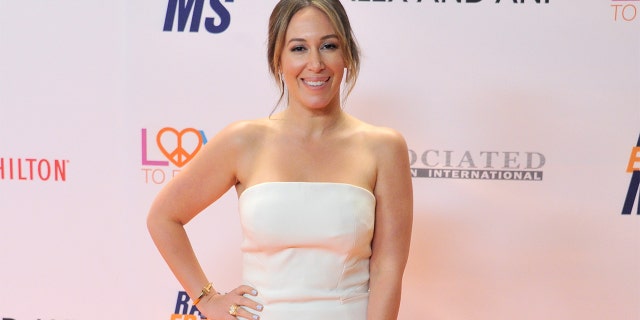 Sisters Haylie and Hilary Duff share a super close bond, but that doesn't mean they're always giving each other advice especially when it comes to raising their little ones.
"It's funny people ask us all of the time about giving each other advice," Haylie tells Fox News.
"We always tend to say kind of the same thing: You get advice from everyone, so sometimes from your sister, you don't want the advice," she explains. "You just want to vent about something or you want for someone to just listen to you, and not have the right answer, but to just kind of commiserate with, 'Yeah. I don't know what to do either.'"
"So I don't know if I'm really giving her advice as much as I am just trying to be there for her and support her," the Real Girl's Kitchen food blogger admits. "She does the same for me. It's what sisters are good at."
Haylie, who is mom to 3-year-old son, Ryan, and daughter Lulu, 5 months, knows that even as sisters she and Hilary aren't going to necessarily share the same parenting styles either.
"It's funny everybody is going to have a little bit of different point of views when it comes to parenting," the oldest Duff sister, 33, says.
"I think just trying to not be judgmental of each other is the best thing you can do as a mom and as a sister," she explains, admitting that it is "hard to sometimes keep your opinions to yourself, but it certainly makes for a better relationship when you can just be supportive and loving of each other's decisions and ways of doing things."
As for how Hilary, who just welcomed 1-month-old daughter, Banks, is doing?
"She's doing awesome," Haylie says of her younger sister, who is also mom to son Luca, 6.
"Our family went from two cousins to four cousins overnight, which has been really exciting. My sister and I, growing up, it was just the two of us, so we love that we're getting a big family and you know lots to be grateful for."
And Haylie, who is hosting Thanksgiving at her home this year, wouldn't have it any other way.
"We keep it really easy around my house, which I tend to love Thanksgiving for that reason," the mom-of-two says. "Most of the time everyone stays in their sweatpants and hoodies, and we cook all day, and we eat all day. It just tends to be an open door policy.
"If you have friends that don't have anywhere to go, they're welcome to come and Thanksgiving really is my favorite holiday for that reason," Haylie adds, noting that the family also does a lot of "donating and giving back" during this time.
"My mom, ever since we were little girls, has really always rallied us together — my sister, our friends — to instill in us the fact that other people don't have what we have, so we have to be really thankful for things," the actress-singer, who partnered with Libby's Fruits and Vegetables for their annual "Cansgiving" Sweepstakes, says.
Another Thanksgiving tradition the star's mom has (sort of) passed down to her? Her holiday recipes.
"My toughest critic is probably my mom because so many of these recipes are her recipes," Haylie says of her Thanksgiving dishes.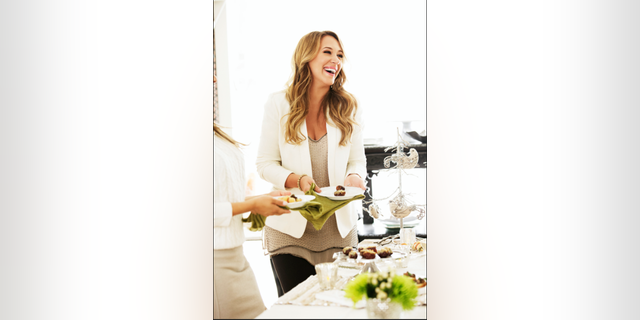 "She loves to leave out an ingredient... so my dishes never tend to be quite as good as hers or exactly the same as hers — no matter how hard I try. One day, I'll earn the actual recipe, and she'll give it to me, but until then I have to continue to try and figure it out on my own."
Nonetheless, Haylie has mastered a few of her own recipes including a Maple Roasted Beets & Carrots side dish.
"For me, a lot of the cooking during Thanksgiving falls on my shoulders in my family, so I am loving using Libby's canned vegetables," she shares. "It's really cutting down a lot of my prep time... and it's a nice, healthy side dish for your table, and it pairs with everything else that you're serving."
Plus, a simple side dish is perfect for Duff who is typically responsible for cooking Thanksgiving dinner.
"Everyone tends to bring a dish, but it always ends up being at my house, which means lots of prep for me and lots of clean-up!"
Maple Roasted Beets & Carrots
Ingredients
2 cans of Libby's cut Beets, strained
2 cans of Libby's Carrots, strained
2 T maple syrup
1 T chopped thyme
Pinch of sea salt
Directions
Preheat oven to 400 degrees. In a bowl, combine the beets, carrots, thyme and sea salt. Scatter across a baking tray and bake for 15 minutes.