Harvey Weinstein disputes Lupita Nyong'o's sexual harassment claims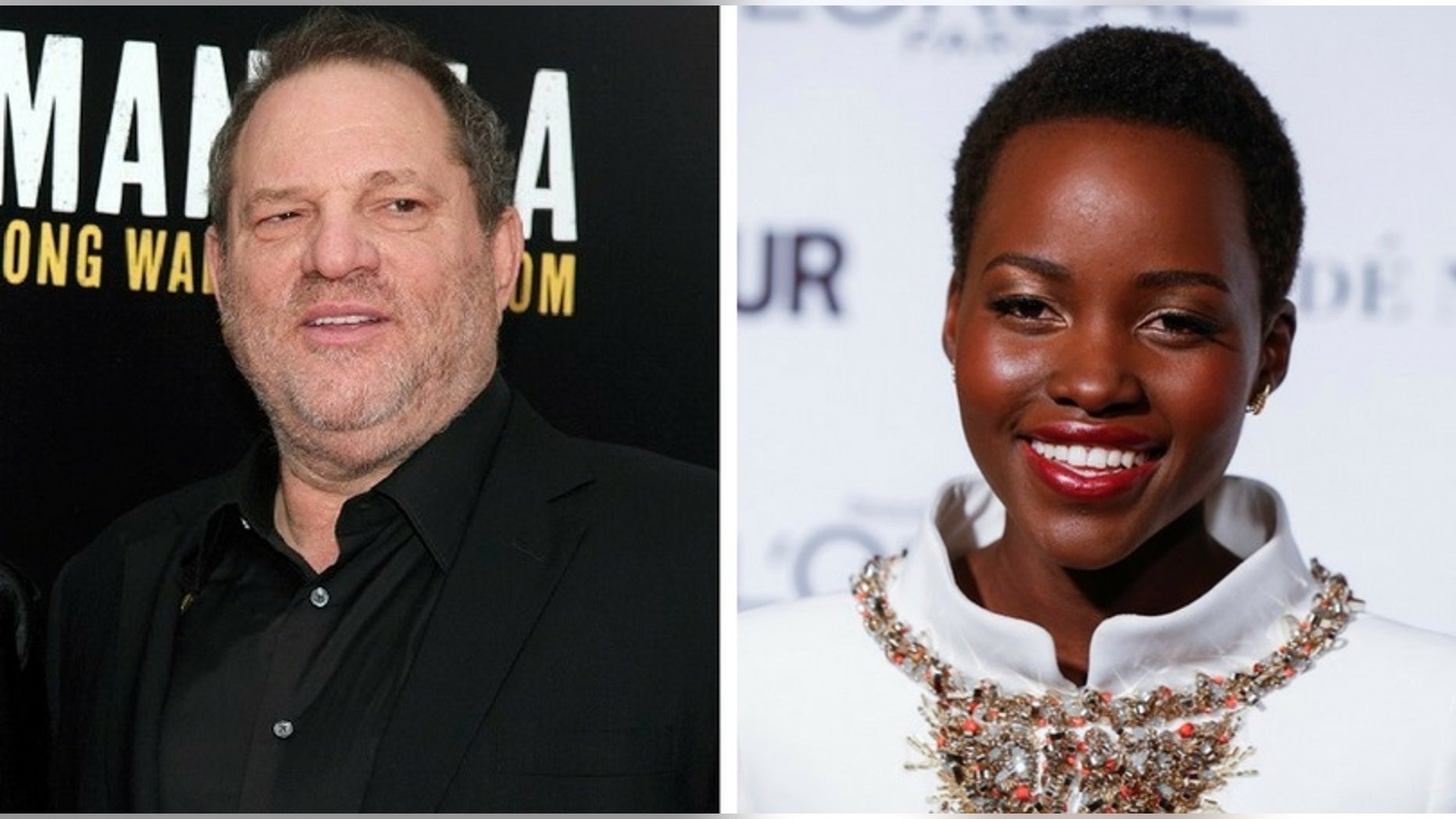 Disgraced Hollywood producer Harvey Weinstein responded to Academy Award-winning actress Lupita Nyong'o claims that she was sexually harassed by the movie mogul.
Weinstein, through a representative, denied the allegations in a statement released Friday, the AV Club reported.
"Mr. Weinstein has a different recollection of the events, but believes Lupita is a brilliant actress and a major force for the industry. Last year, she sent a personal invitation to Mr. Weinstein to see her in her Broadway show Eclipsed," the statement read.
Weinstein is reportedly in Arizona completing a rehab program for "sex addiction," the AV Club reported.
LUPITA NYONG'O DETAILS HARASSMENT FROM HARVEY WEINSTEIN: 'I THOUGHT HE WAS JOKING AT FIRST'
The "12 Years a Slave" star detailed her experience with Weinstein in a lengthy op-ed to The New York Times that was published Thursday.
Nyong'o wrote Weinstein invited her to his Connecticut home in 2011 while she was a student at the Yale School of Drama.
After having lunch with him and meeting his young children, they entered his private screening room with a large group. Eventually, he asked her to go to a bedroom with him and propositioned her for a massage.
"I thought he was joking at first. He was not," the actress wrote.
Nyong'o said she gave him a massage instead but when he tried to remove his pants, she insisted she leave.
She described several other encounters with him over the years, including some propositions.
It was not until she became an Oscar winner in 2014 for her role in "12 Years a Slave" that Weinstein apologized for his behavior and agreed to show her the respect she deserves.
HARVEY WEINSTEIN EXPELLED FROM MOTION PICTURE ACADEMY 
She said she later declined an offer to appear in one of his movies.
Nyong'o was the latest A-list star to speak out against the disgraced movie mogul. Recently, The New York Times and The New Yorker Magazine released exposes detailing Weinstein's sexual misconduct spanning over decades.
Weinstein was fired from the company he founded with his brother Bob, the Weinstein Company and was expelled from the Academy of Motion Picture Arts & Sciences last week.
The Associated Press contributed to this report.