'Harry Potter' star Devon Murray reveals struggle with depression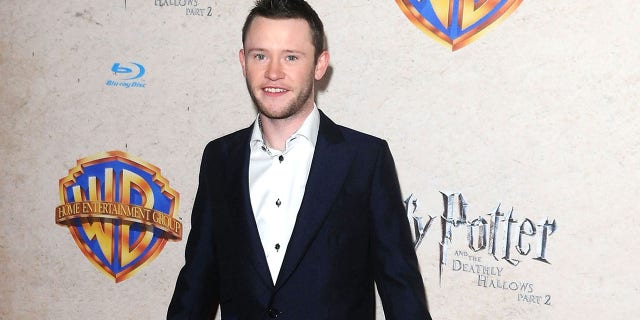 "Harry Potter" actor Devon Murray, who played Gryffindor Seamus Finnigan in the hit franchise, is opening up in the hope that his story can help others. On Monday, the Irish actor tweeted a very personal message in honor of World Mental Health Day.
"I've been battling depression in silence for ten years & only recently spoke about it and has made a huge difference #worldmentalhealthday," Murray, 27, tweeted. "I had suicidal thoughts this year and that was the kick up the arse that I needed! Open up, talk to people #worldmentalhealthday."
WATCH: 'Harry Potter' Actor Timothy Spall Looks Unrecognizable After Dramatic Weight Loss: Pics!
He also urged others to seek help, saying, "If you suspect a friend or family member is suffering in silence #ReachOut to them. Let them know you care #worldmentalhealthday."
Murray is battling his demons and conquering his fears by making several public appearances. On Wednesday, he had a radio interview with RTE2fm about his tweets and revealed that he first realized something wasn't right on his 16th birthday.
"People have always said, 'Oh, you're in 'Harry Potter.' You've got the best life in the world.' Whereas in a sense I had an amazing life, but I also had to give up so much. I had to live in the UK for pretty much 11 years, away from my father and my school friends -- that weighed on me," he said.
He also revealed that during the filming of the fifth Potter film, Murray suffered from Bell's palsy, saying, "One side of my face was completely dead and that was in the fifth movie. So I had Bell's palsy for probably six months, and I didn't leave my house once in those six months. I was completely self-conscious of how I looked. A lot of my part in the fifth movie was cut out."
Murray's struggle turned very dark this April when he came very close to attempting suicide.
WATCH: Harry Potter's Viktor Krum Looks Totally Different and It Will Blow Your Mind
"I was just a mess. I felt like I'd let down my parents, I couldn't do anything right," he said. "I had a laundering rope, and I threw it over one of the banisters in the barn. And I was pretty much getting ready to hang myself. So I texted my mom and my dad. I can't really remember what I said, but it was me asking for help without really asking. My mom and dad straight away they were texting me and calling me."
Thankfully, his parents were able to reach him and talk about the pain he was experiencing. Murray hopes his story can help others struggling with their mental health.
Murray is not the only star who is passionate about mental health. Kate Middleton, Prince William, and Prince Harry are all outspoken advocates of the Heads Together charity and recently gave joint speeches for World Mental Health Day.