'Harry and Meghan' Lifetime movie mocked for 'over-the-top' storyline
Fans tuned in Sunday to watch the Lifetime movie "Harry & Meghan: A Royal Romance" depict the prince and soon-to-be duchess' whirlwind romance — but not everyone was loving the "over-the-top" storyline.
The original TV movie depicted from the moment Harry, played by Murray Fraser, and Markle, played by Parisa Fitz-Henley, met on a blind date to their November engagement and planning the wedding.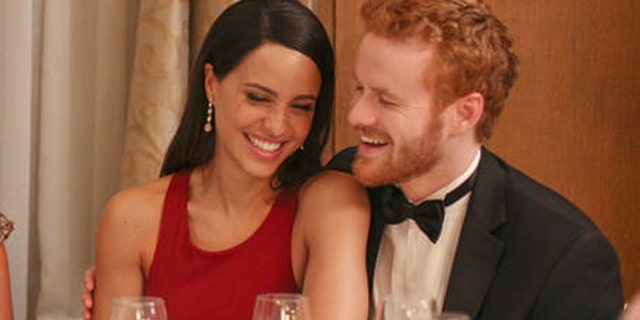 The highly anticipated movie touched on all things royal, including bringing back Princess Diana's spirit in the form of a lion.
"I am all about a good @lifetimetv movie, but this #ARoyalRomance movie about #PrinceHarry and #MeghanMarkle is soooo over the top. I'm actually embarrassed for them. So bad. #RoyalWedding," someone tweeted.
The bizarre scene began when Prince Charles brought young Prince William and Harry to Africa after Diana's funeral in 1997. The trip, a true event, was meant for the brothers to escape the media spotlight to let them grieve. Movie producers seemed to insist on putting Diana in the movie by showcasing her spirit in a lion that Harry saves when his father attempts to shoot it. The lion also appears during Harry and Markle's Botswana date.
"Movie's over. I still have so many questions about Princess Diana turning into a lion but at least I'm left with something to think about. Thanks @lifetimetv #ARoyalRomance," one person wrote.
Another woman said, "So he's the lion king now? The lion is princess Diana? @lifetime y'all going deep here... #ARoyalRomance"
"Was a bad cgi-ed lion really the most important part about this story that lifetime had to blow half the budget on it #ARoyalRomance," someone said.
One user wrote, "A lion ?????? Officially done watching. Too cheesy. Too fake."
But that wasn't all everyone was mad about. The movie included Prince William and Kate Middleton, who are royal members the public have swooned over for years before Markle was introduced to the family. Several people noted they were "bothered" by Middleton's portrayal in the TV movie and questioned if it was necessary to villainize the Duchess of Cambridge.
"Is anyone else completely bothered that they are doing William and Kate like that? They're making Kate seem awful and robotic and making it seem like they have a strained marriage. #ARoyalRomance," one person said.
"So instead of putting the blackamoor brooch on Princess Michael in the movie, they put it on some made up character for Harry to tear apart yet have no problem portraying Kate as a shrew with thinly veiled racist jabs about Meghan... #ARoyalRomance #HarryandMeghan," another person wrote.
A woman questioned, "Why are they making Kate and Will seem so cold? Did the creators have some hate towards them? Kate is wonderful and there is no need to put her down in order to put Meghan on a pedestal. #ARoyalRomance"
Several viewers even said the movie suggested William and Kate were having marital issues, based on the character depicting the couple's relationship.
Despite the criticism, fans also praised the movie for the portrayal of Markle and including Harry slamming the media for focusing on his then-girlfriend's mixed race.
"The actress playing Meghan Markle is spot on. She even sounds just like her. And we know that because we've heard Meghan before. Bravo. #ARoyalRomance," a viewer tweeted.
"Glass ceilings not glass slippers" is one of many lines that I hope the writers wrote and then heartily applauded themselves. #ARoyalRomance," a woman said referencing a previous Markle interview.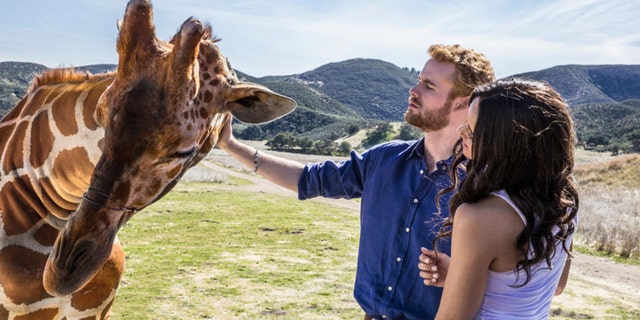 Another person joked, "Meghan Markle: Royal ball buster #ARoyalRomance"
"Favorite part so far: Prince Harry just compared the difficulties of growing up mixed race in America with being a redhead in England #ARoyalRomance," a woman tweeted.