Halsey almost resorted to sex work before becoming a pop star.
The 24-year-old singer admitted at the Ending Youth Homelessness: A Benefit for My Friend's Place gala in Los Angeles on Saturday that the outcome of her life could have been very different if she hadn't gotten a record deal.
"When I was living in New York, I was a teenager. My friends were picking out decorations for their dorms, and I was debating on whether or not I should let a stranger inside of me so I could pay for my next meal," she recalled.
HALSEY SLAMS HOTELS FOR ONLY OFFERING 'WHITE PEOPLE SHAMPOO'

"It wasn't because I did something bad. It wasn't because something was wrong with me, and it wasn't because my parents didn't love me — because they did very much," she said. "But a series of unfortunate circumstances led me to be in that position, and it can happen to absolutely anyone."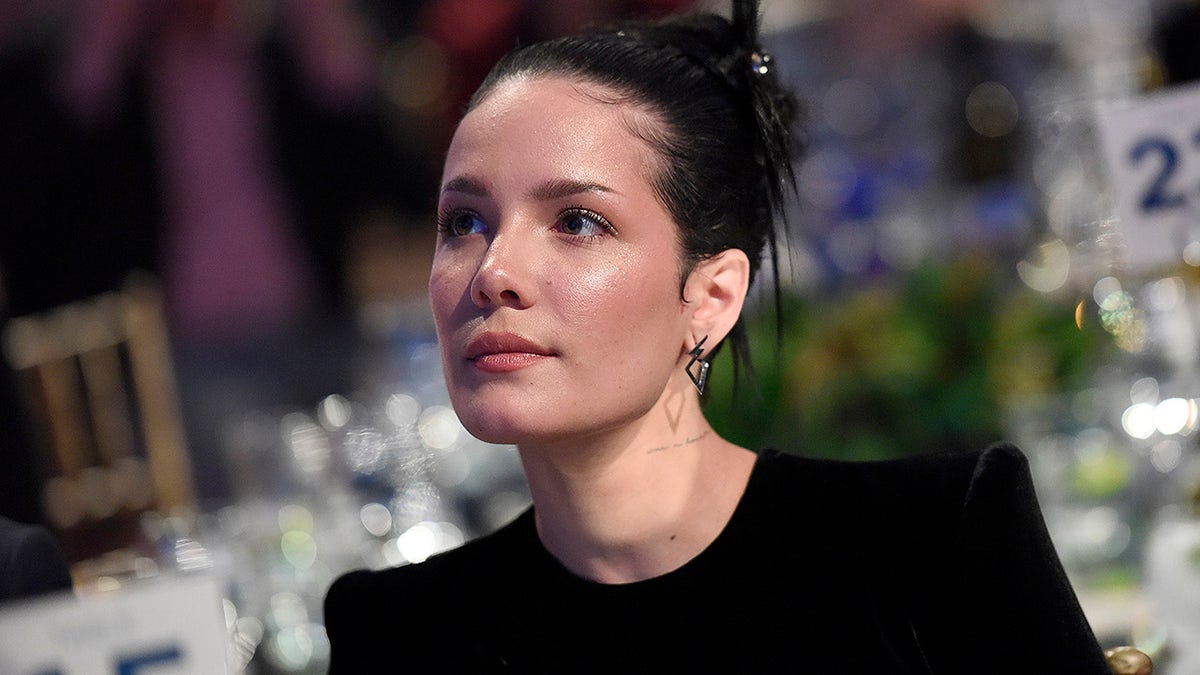 It was when Halsey met Capitol Music Group's A&R rep (now A&R vice president) Jeremy Vuernick that her luck turned around.
"When I met him, I had crazy hair, I had one demo in my pocket and I was carrying a gray duffel bag," she revealed. "Sat down in his office, at his cubicle, and he asked me, 'What's in the bag?' I looked him dead in the eyes and I said, 'This is my house.'"
HALSEY TALKS 'A STAR IS BORN' CAMEO
"I need you guys to realize that and while it's very exciting that I am a record-selling, show-playing pop star, when I tell people that story, they go, 'Oh my gosh, you went from being homeless to being a pop star, that's amazing, we should help these people because we don't know what they could become.' Wrong," she said. "We shouldn't help we think because there's a chance that they could turn into a celebrity. We shouldn't help because they could really make something of themselves—because they are something right now."
HALSEY BLASTS VICTORIA'S SECRET FASHION SHOW FOR LACK OF DIVERSITY
CLICK HERE TO GET THE FOX NEWS APP
"I know better than anyone how important having a creative outlet is when you're in a time of need, but this is so much bigger than arts and crafts," she urged. "This is life or death, and I hope that you take it very, very seriously. I really do."