Gwyneth Paltrow's daughter Apple is her mini-me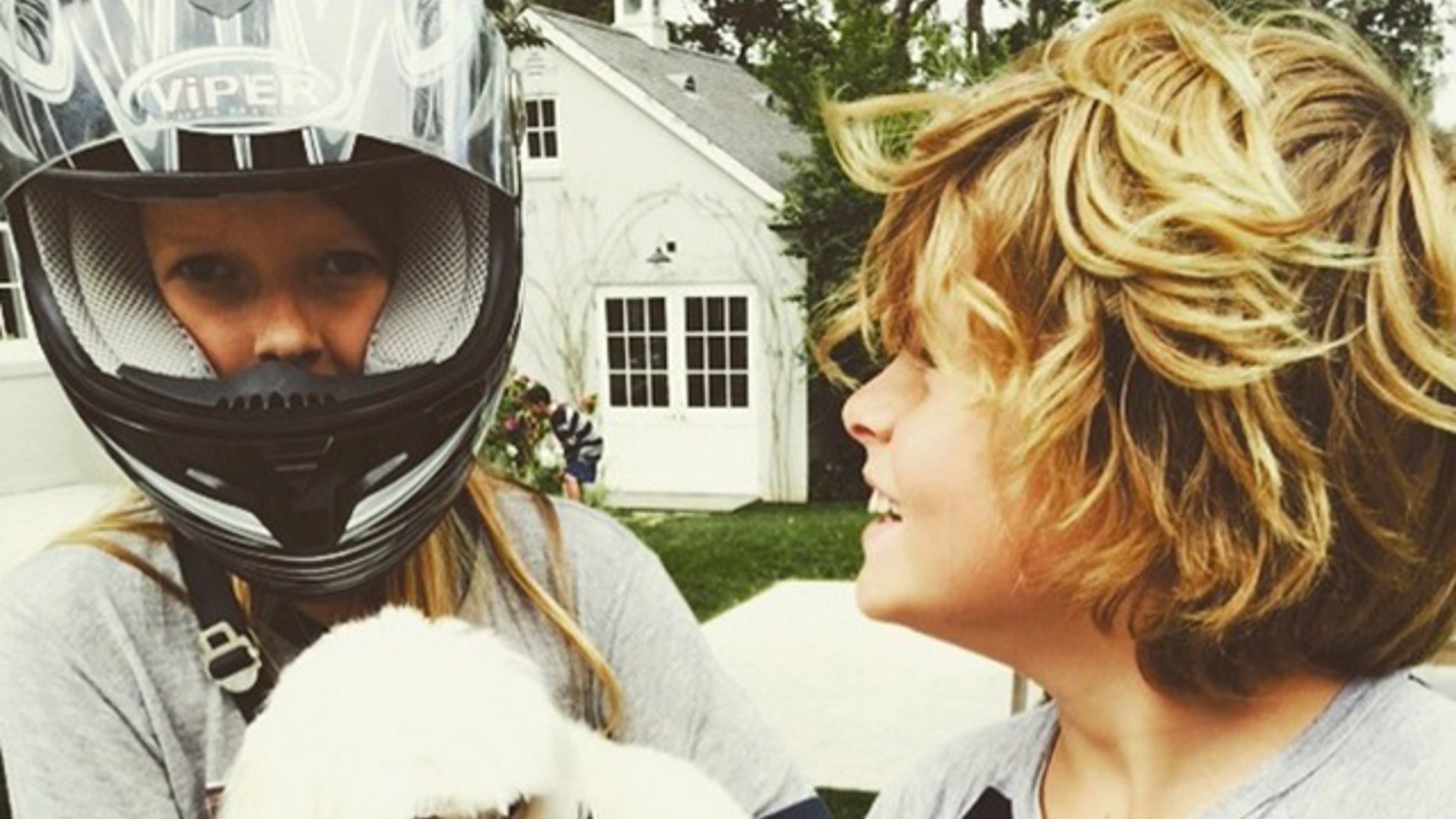 Gwyneth Paltrow's good genes are certainly strong.
The 42-year-old actress recently Instagrammed a rare shot of her two children with her ex, Chris Martin -- 11-year-old Apple and 9-year-old Moses -- in which an adorable Apple looks eerily similar to her famous mama.
Seriously, is that Gwyneth under that helmet?!
PHOTOS: The Most Adorable Celeb Kids!
"Brother proof. Sort of," she joked about the picture-perfect shot.
But perhaps Gwyneth's mom, 72-year-old Blythe Danner, is the real person to thank for both her and Apple's gorgeous looks. Last week, the Mortdecai star Instagrammed a throwback pic of Blythe from the '70s series Columbo, in which she looks shockingly like the Goop founder.
"Okay. This is weird. #isthatmeormymom," Gwyneth wrote.
WATCH: How Blythe Danner's Pot Smoking Past Helped Her Let Loose
Like mother, like daughter ... like granddaughter!