'Grandma the Clown' resigns from Big Apple Circus for photographing acrobat, 16, pornographically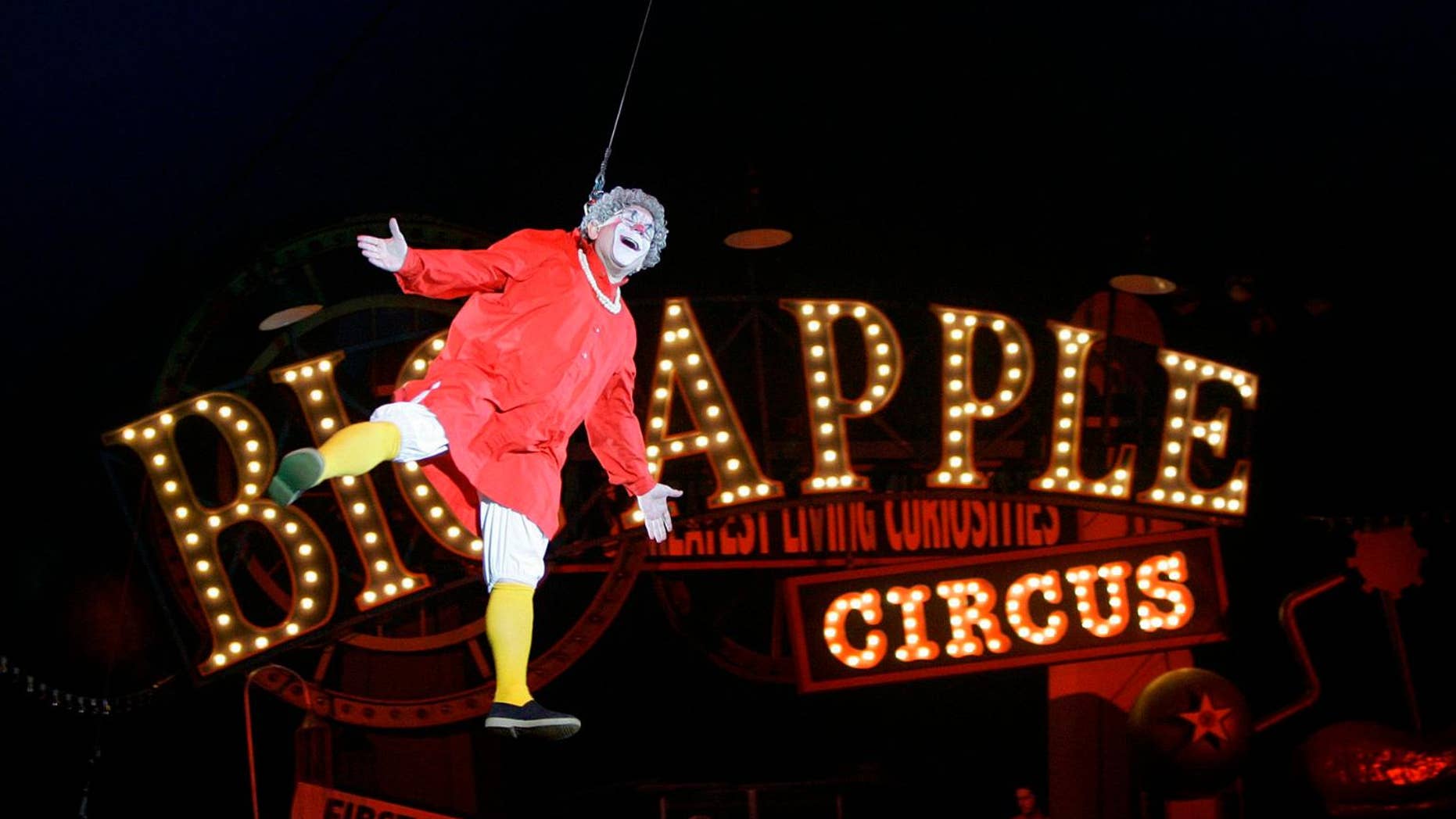 The actor behind "Grandma the Clown," an iconic character from the Big Apple Circus, resigned after he admitted making a 16-year-old aerialist pose for pornographic photos in 2004, according to reports.
The circus's chairman, Neil Kahanovitz, told The New York Times Tuesday that Barry Lubin, 65, who played Grandma, offered his resignation Friday shortly after Zoe Dunne, the former aerialist, contacted the circus with the accusation.
Lubin, through his lawyer, released a statement Tuesday night to the Times acknowledging and apologizing for his conduct: "The allegations are true. What I did was wrong, and I take full responsibility for my actions."
In 2012, Dunne told the Times, she told the circus about the alleged photos, but was told that there wasn't anything the circus could do because he had left the company.
When Lubin was rehired three months ago, she reached out again, leading to the resignation.
Lubin reportedly hired Dunne in 2004, then asked her to do side job modeling for his personal photography business.
Dunne claimed, according to the Times, that Lubin had her dress in a bathing suit and pose intimately in his trailer.
He also allegedly stripped her down to just underclothes and photographed her almost naked, so later he could superimpose an image onto her leg.
Dunne told the Times that she was paid $100 the first night and another $100 after a second night of shooting.
He allegedly told her not to tell the circus.
Lubin is the latest to be accused for workplace misconduct. The #MeToo movement began after dozens of women claimed titans from D.C. to Hollywood sexually assaulted or harassed them.