Gómez, Bieber and Lovato: An Epic Battle of Morals and Mayhem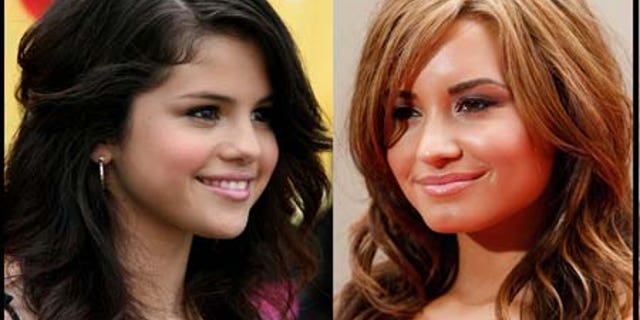 Remember the days of young love? Strolling down the street with your sweetheart, arms entangled, giggling while random strangers flashed cameras in your eyes causing you and your honey to go running in opposing directions?
Perhaps not exactly that way, but many of us can fondly recall the butterflies associated with a teenage romance. What a buzzkill it must be then for Selena Gómez and Justin Bieber, who are seemingly growing closer, to be scrutinized by paparazzi.
While the two have been spotted in varied cities – having ice cream, taking walks and enjoying the spoils of wealth in an IHOP – both Bieber and Gómez deny any budding romance and continue to claim they are just good friends.
I mean, "It was pancakes! Oh, my gosh," as Gómez remarked of her stop at the popular restaurant chain.
Could there be another reason why the 18-year-old Gómez denies any relationship with the 16-year-old (and therefore underage) Bieber?
Nope. We checked and technically in both Texas and Ontario, Canada, where Gómez and Bieber are respectively from, neither star would be risking any legal trouble by getting to know each other even better because their age difference is less than three years.
These two couldn't be more golden if they tried. Though in most teenage circles, it is still never cool for a Senior girl to date a Sophomore boy. Maybe Gómez recognizes that timeless taboo or maybe, (and probably more likely) it is just a good marketing strategy.
Meanwhile, Gómez' former BFF, Demi Lovato, continues her stint in rehab as racy photos appear online and sextape rumors flood the gossip mills. Not since Brit vs. Xtina have we seen such polarized versions of young female Disney graduates like these Tex-Mex starlets Selena Gómez and Demi Lovato.
Think back 10 years ago, when the vocals of Ms. Britney Spears and Christina Aguilera graced the airwaves. The wholesome and chaste Spears – who, lest you forget, was involved with her own heartthrob at the time in Justin Timberlake – teetered on the brink of shedding only some of her good girl image while Aguilera was literally neck deep in greasy, half naked men and women getting "Dirty."
Only a few years later, America's beloved Britney was a hard partying, bald headed, mother of two, apparently unraveling in spectacular fashion. Conversely, Christina cleaned up her image with an apparent shower, haircut, husband and a seemingly serious retreat into the sanctuary of family life.
Christina, of course, didn't completely do away with her naughty deeds. The pop star recently got a divorce, a new man and has expressed an, um, interest in the opposite sex.
Hollywood finds itself slowly gravitating toward the latest version of Good Mouseketeer vs. Bad Mouseketeer. Only these two ladies are fresh off the Disney Channel, decidedly brunette and most notably the first pair of Latinas to be embroiled in one of pop culture's favorite pastimes.
It seems the entertainment world is getting ready for another epic battle of drama and drugs, of morals and mayhem, of underwear versus no underwear.
With bated breath, the media world will watch the cookie cutter "romance" between Gómez and Bieber grow into something that will hopefully be more than a one-day story. Meanwhile, Lovato is rumored to be ending her stint at the rehab clinic early next year.
They've come a long way from the days of Annette Funicello.
Follow us on twitter.com/foxnewslatino
Like us at facebook.com/foxnewslatino