Gloria Trevi's Jail Mate Publishes Explosive Allegations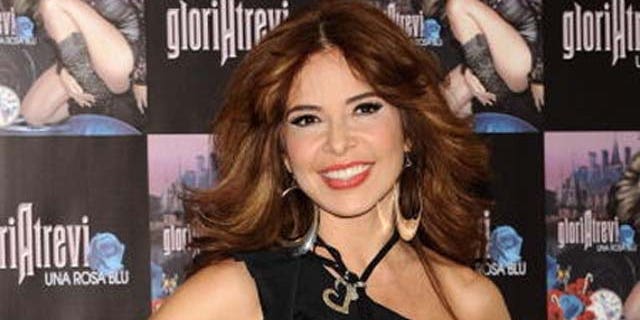 Gloria Trevi has come a long way since being accused of abusing young girls.
The pop icon was locked up in Brazil for five years on charges of kidnapping, rape, and corruption, but was released in 2004.
Since then, it seems that the world has moved on – except Gloria's former jail mate, Roberta Menuzzo, whose new book puts all of Trevi's dirty laundry out for the world to read.
The biography, titled "Caso Gloria Trevi Los Secretos de Roberta Menuzzo," is the author's second book on Trevi's past. The book is available on Amazon Monday.
"This book is my version, my public and official declaration of what happened," Menuzzo said in an exclusive interview with gossip Web site Enelbrasero.com.
"I am presenting everything that I have, publicly and officially, to contribute to a just investigation that will result in the punishment of those who are guilty."
The new publication reportedly highlights some of Trevi's most private and controversial details, such as the death of her and manager Sergio Andrade's daughter, Ana Dalai, and accuses the singer of an alleged plot to hide the infant's body.
"I know that, to some, what happened to the baby of only 33 days may not be of interest. But, certainly, others are interested in justice being granted for Ana Dalai," said Menuzzo.
Currently, Trevi lives in McAllen, Tex., with her husband Armando Gómez and her two boys, one of whom she gave birth to in jail.
But the book is a reminder of the Mexican Madonna's past.
Menuzzo opens up about the pregnancy, and alleges that a deal was struck between Trevi and authorities to stall the investigation of Ana Dalai's death.
The investigation ground to a halt. But Trevi, Andrade and backup singer Maria "Boquitas" Raquenel did serve time.
Menuzzo also dishes on how Andrades exploited Trevi and the rest of the victims, whose parents were persuaded into letting their girls live and travel with them with the promise of making them superstars.
"He played with power and utilized his fame for seduction," Menuzzo said. "The young ladies would bow down to his feet. Kids and more kids… the babies of the TreviAndrade Clan."
Menuzzo doesn't have any sympathy for the "pelo suelto" pop star, who was once the highest paid entertainer in Mexico.
"[Their] strategy was almost perfect," said Menuzzo. "When there are accomplices there are secrets."
Follow us on twitter.com/foxnewslatino
Like us at facebook.com/foxnewslatino