'Glee' star Heather Morris gushes about her husband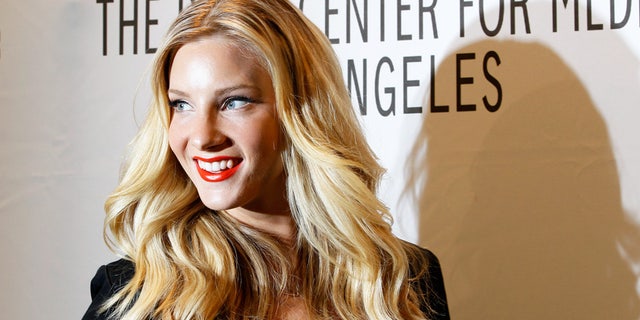 NEWYou can now listen to Fox News articles!
Heather Morris had a lesbian romance as Brittany on "Glee," but in real life she's married to a guy who she says is all man — and no show biz.
On Monday night's "Dancing with the Stars," Morris revealed to viewers that she and husband Taylor Hubbell fell in love on MySpace.
"I think we just had that special connection," said the 30-year-old actress to Fox News. "We knew… we wanted to be together in the long run."
HEATHER MORRIS READY FOR 'DANCING WITH THE STARS' AFTER TAKING A BREAK TO RAISE KIDS
The rest is history. They had a baby in 2013, got married in 2015, then had a second son in 2016.
Morris said she and the former college baseball pitcher have a lot in common.
"We're both the youngest of three so I think we kind of understand each other in that aspect. We're both very observant people and aware of each other's feelings… that's just a really good dynamic that we have," she said.
FOLLOW US ON FACEBOOK FOR MORE ENTERTAINMENT NEWS
Hubbell always plays ball to help Morris' career as he participated in "DWTS" on-camera pieces.
"He's always like, 'If it's going to make you happy and it's going to help, I'll do it.' I really appreciate him doing that for me because he's going out of his comfort zone.
"He got makeup on today. He probably would kill me if I'm saying that to you right now," she smiled.
Hubbell normally works at a golf course and the actress said, "It's great, he's not in the [entertainment] business."