Gisele Bündchen shoots down 'ridiculous' reports she's dating Tom Brady's friend, billionaire Jeffrey Soffer
Tom Brady and Gisele Bündchen share two kids together
Gisele Bündchen is addressing all those rumors about her dating life that have been swirling since her split from Tom Brady.
During the Brazilian supermodel's Vanity Fair interview, Bündchen shut down speculation that she was dating real estate developer, 55-year-old billionaire Jeffrey Soffer.
"I have zero relationship with him in any way. He's Tom's friend, not my friend. I wouldn't be with his friend. I wouldn't be with this guy," she said.
GISELE BÜNDCHEN DEBUNKS RUMORS ABOUT TOM BRADY DIVORCE: 'THE DEATH OF MY DREAM'
Bündchen pointed out that she hasn't laid eyes on Soffer in more than six months and was particularly upset that people would assume she would strategically date the billionaire.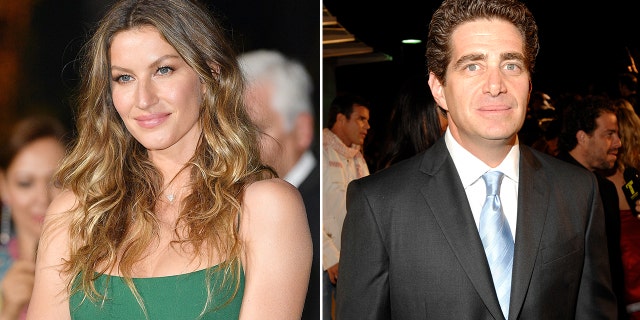 "I mean, puh-leeze. They were saying I'm with this guy, he's old, because he's got money — it's ridiculous."
Despite the rumors, the 42-year-old has her own multi-million-dollar empire.
In 2022, the Brazilian model made an estimated $47 million.
According to Forbes, Bündchen even out-earned her ex-quarterback husband, cashing in with about $16 million more than his $31.1 million.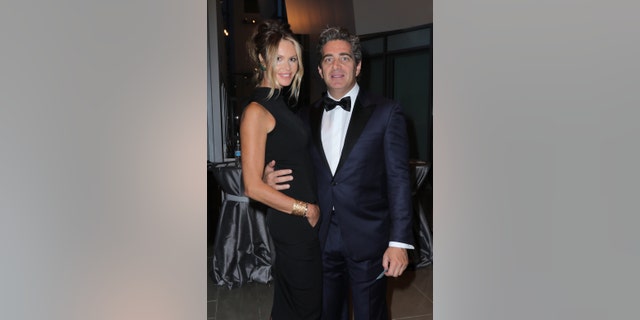 Soffer was previously married to Australian model Elle Macpherson.
"Why would somebody plant something like this? There's only one reason. They want to make me look like something I'm not," Bündchen continued.
The model revealed during the emotional interview that "people have been creating false stories about me from the beginning of the divorce."
"Seeing lies being created all the time about yourself is not easy."
The former Victoria's Secret model noted that she attempts to "take the high road" for her kids.
"I'm a simple girl who wants to be in nature — leave me alone. I just want to go do my job and raise my children in peace," she explained.
There has also been speculation that Bündchen is dating her jiu-jitsu instructor Joaquim Valente, as the two have been seen spending time together in Costa Rica.
Bündchen admitted to Vanity Fair that her kids "love" practicing jiu-jitsu and have "thrown themselves" into the martial art.
She didn't say anything about the reports that she and Valente are dating. But she did tell the outlet, "I think, at this point, unfortunately, because I'm divorced, I'm sure that they're going to try to attach me to anything."
Bündchen went on to praise Vanete as well as his brothers saying she's "grateful" to know them.
"Not only have they helped me and helped my kids, but they have become great friends, and Joaquim especially. He's our teacher and, most importantly, he's a person that I admire and that I trust. It's so good to have that kind of energy, to have my kids around that type of energy."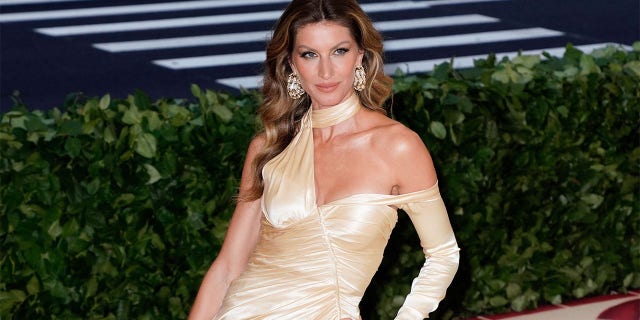 Bündchen's comments come on the heels of her tumultuous divorce from Brady.
TOM BRADY AND GISELE BÜNDCHEN: THE CLUES AND WILD RUMORS LEADING UP TO DIVORCE ANNOUNCEMENT
The two made headlines last October with the news of their shocking split.
The mother-of-two candidly addressed the reason the former power couple decided to split after 13 years of marriage.
"Sometimes you grow together; sometimes you grow apart," she told the media outlet.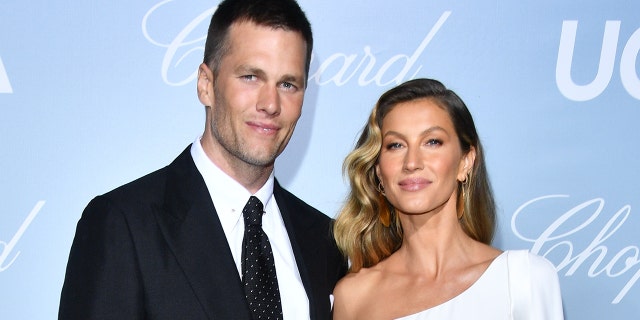 "As time goes by, we realize that we just wanted different things, and now we have a choice to make. That doesn't mean you don't love the person. It just means that in order for you to be authentic and truly live the life that you want to live, you have to have somebody who can meet you in the middle, right? It's a dance. It's a balance."
CLICK HERE TO SIGN UP FOR THE ENTERTAINMENT NEWSLETTER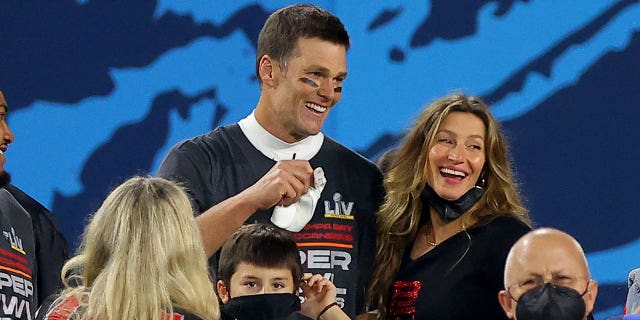 Brady and Bündchen first met in 2006. The pair began dating in the same month that the football star broke off his relationship with ex Bridget Moynahan. The supermodel and Brady later married in 2009.
In October 2022, the pair confirmed their marriage was over on social media. The former couple shares two children, Vivian and Benjamin.
CLICK HERE TO GET THE FOX NEWS APP
The April issue of Vanity Fair is out April 4.