'Girls Gone Wild' Creator Joe Francis Gets the Go-Ahead to Air Uncensored Nudity on New Reality Show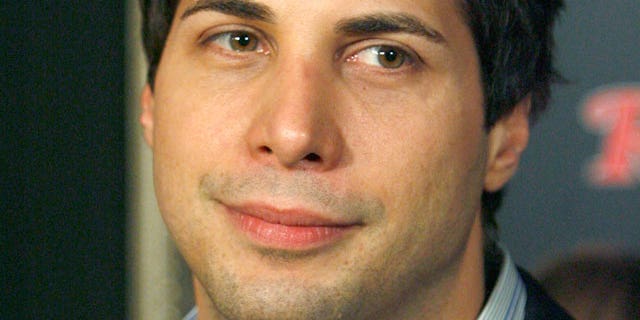 LOS ANGELES – There's another beauty-based reality show getting ready to launch this week. And like so many of its predecessors, it will feature a group of attractive celebrity hopefuls. A passel of pretty gals will be taking photos in exotic locations as they compete to be crowned "The Hottest Girl in America."
But this is no "America's Next Top Model" or "The Janice Dickinson Modeling Agency" – this is a completely uncensored, inside look at Joe Francis's controversial franchise "Girls Gone Wild." GGW is known for trolling beaches, colleges and clubs frequented by young women and videotaping their (usually inebriated) targets exposing themselves -- in exchange for a cap or a t-shirt.
This new "un-rated" 12-part, half-hour reality series, entitled "Search for the Hottest Girl in America," will air in the 1 a.m ET/10 p.m. PT slot on Dallas Mavericks owner Mark Cuban's HDNet channel. The independent network is generally included automatically in HD packages with leading providers such as Comcast, DirecTV, Dish Network and Verizon. In fact, it's not even a pay-to-order station like HBO or Showtime.
But is this new reality show essentially a graphic porn company masquerading as a cool, youth-orientated brand?
"Parents beware- 'The Hottest Girl in America' show is yet another sexually exploitative show that entices teenage girls and young women to bare all and behave provocatively in order to be featured on the show and potentially win the show's title role," said Donna Rice Hughes, President and Chairman of Enough is Enough, an organization that seeks to protect children from inappropriate websites and viewing content. "This show, in the same vein as its equally inappropriate predecessor 'Girls Gone Wild,' gets girls to imitate porn stars, strippers and pole dancers, cheered on by scores of hungry, horny boys. Not only does this send a destructive message to girls that this is the way to get noticed—both by the opposite sex and a large viewing audience—but it also sends the message to boys and girls that a female's value is based on her body and sexual appeal and little else."
But Francis argues that the reality show is suited to a "mature audience" – although an edited version will also be made available for a "run on all stations" and will be acceptable for all time periods and all viewers.
"The show is by no means anything harder than anything that's been on HBO. Cuban has brilliantly designed this programming block, what he's done is taken HBO's whole niche and made it for free. You get HDNet as part of your basic cable package," Francis told us. "'Girls Gone Wild' has been demonized for all these years, it's been made out to be controversial when in fact HBO has ten times the harder core stuff and Cinemax is what we call "Skin"emax. Mark (Cuban) is genius and taken it into the free market."
The show is not marked as being "adult-themed" on HDNet's schedule, although the teaser trailer has been deemed "not appropriate for work."
A rep from HDNet confirmed that the show will run uncensored in the overnight programming block, and any airings after midnight EDT do not require warnings.
Francis said thousands of girls submitted videos and pictures in the hope of being "discovered" for the reality series, but only one "lucky" lady (as determined by viewer voting) will become his next hot property. And apparently, we're all going to be surprised that there is more to Francis's company than just drunk, naked 19-year-olds.
"In all the focus groups it actually scored higher with women than men. You're going to be surprised; it's not what you'd expect. It has every element of our GGW brand in it, the gratuitous nudity all over it and all uncensored, but it's an incredible look at the company on all levels – it is a great story line with great characters," Francis said.
But according to the Parents Television Council, for GGW to market themselves as anything other than a porn-based company they are is appalling.
"GGW has built its brand on the exploitation of intoxicated women, that's just what they are and for them to pretend to be anything but that is quite frankly, sickening. This (new show) further demonstrates the need for people to have cable choice," Dan Isett, Director of Public Policy at the Parents Television Council Director told Pop Tarts. "People should have the opportunity to pay for it individually and not have it part of their basic package. I would caution advertisers to be prepared for a public reaction if they were to advertise on programs like that, they have a responsibility for the programming. These advertisers ultimately pay for it and should be held accountable for a show like that."