Gina Rodriguez opens up about thyroid disease battle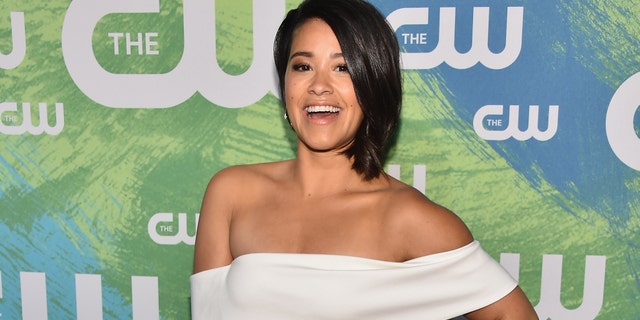 NEWYou can now listen to Fox News articles!
Gina Rodriguez is perceived as one of the strongest women in Hollywood, but in a new candid interview she opened up about a battle with a thyroid disease that, she said, almost knocked her confidence right out.
The 31-year-old Chicago-born actress revealed she was 19 years old when she was diagnosed with the illness after battling with several symptoms including weight gain and fatigue.
"It was difficult for me to stay in the comfortable zone of my weight," she told PeopleStyle.com. "I was very tired. My fatigue was through the roof. When everyone else was cold, I was sweating bullets."
However, the diagnosis – and her struggles with her body image – didn't stop her from making the decision that she wanted to make her way to Hollywood and be a star.
"I was like, 'OK, I want to be an actor. I want to be a leading lady.' But now I am being told there is no way I can because they are way skinnier, which was very destructive to me because I felt like I was getting curvy," she said, adding that she knew she needed to change that attitude in the industry.
The change had to come from within first.
"For many years I had a daily conversation with myself about how I was going to help make that change. Because there is no way in this world things are only allotted to certain people because of their figure," Rodriguez recalled. "There is no way that should be possible. There is no way that's fair. There is no way that kind of limitation is going to help those that don't fit into that box."
Now, 12 years after the diagnosis, Rodriguez is one of the most vocal Hollywood starlets advocating for positive body images of beauty and health to be portrayed in the media. She said she wants women going through the same struggle to succeed just like she had.
"For women on this journey, have a conversation with yourself," she said. "Recognize the voice that comes in but wants to tear down the beautiful amazing human being that you are. You know what? You are the most beautiful human being on this planet. Compared to no one. You hear what I'm saying? You are the most beautiful you. You are the best version of yourself. And when that demon comes in and says your thighs are thick, you say, 'You know what demon? Yes, they are and I am going to work them. I am going to rock the s*** out of my thick thighs and I am rocking this whole damn city with my thick thighs loving them'."
Like us on Facebook
Follow us on Twitter & Instagram