George Christy's List of Hollywood 'It' Girls for 2010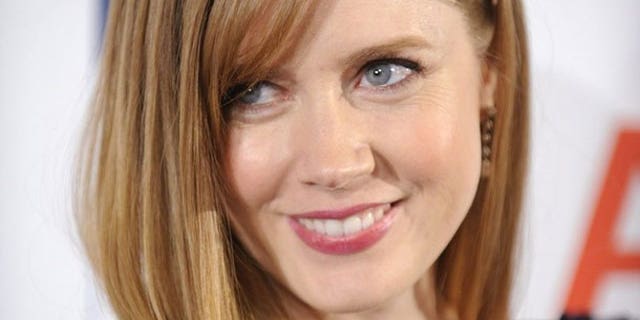 Famed Beverly Hills Courier columnist George Christy gives you an insider's peek into Hollywood's A-list parties and personalities.
Welcome to our New Year of Hollywood's "les girls" that you should know. Who are they? Amy Adams stars with Matthew Goode in the romantic comedy "Leap Year." Anna Kendrick, who assists George Clooney in his employee-firing squad in "Up in the Air." Rachel McAdams, who appears as the adventuress Irene Adler in "Sherlock Holmes" with Robert Downey Jr. and Jude Law. Also welcoming 2010 are starlets Lily Collins, Selena Gomez, Demi Novato and Vanessa Hudgens.
Nominated for a Golden Globe and an Oscar, Amy Lou Adams was born in Vicenza, Italy, the town famed for architect Andrea Palladio's palatial Italian Renaissance villas. She was the fourth of seven children for Kathryn and Richard Adams. An army brat, Amy and the family traveled wherever her serviceman dad was assigned. He, too, had been bitten by the show business bug, and moonlighted singing professionally in restaurants, while mom was a body builder.
Amy's breakthrough role came in "Junebug." No less esteemed a critic as Roger Ebert carried the torch for her talent, with Amy receiving her first Oscar nomination as Best Supporting Actress.
More than 300 actresses competed to play Giselle in Disney's big-budget musical, "Enchanted." Amy won what became a star-making vehicle, with the film grossing more than $360 million. Not long afterward, she won an Oscar nomination for Best Supporting Actress in "Doubt," co-starring with heavyweights Meryl Streep and Philip Seymour Hoffman. At her "Leap Year" premiere in New York, "infanticipating" Amy claimed her new role will be that of mom, taking care of her first born, the father being her fiance and partner of eight years, actor/artist Darren Le Gallo.
FULL STORY: Click here to read George Christy's full column at the Beverly Hills Courier