George Christy's Inside Look at Lavish Celebrity Vacations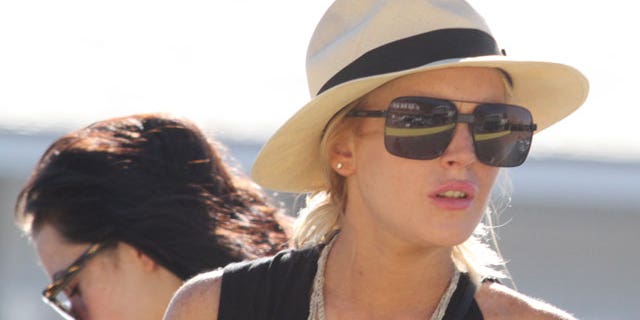 Famed Beverly Hills Courier columnist George Christy gives you an insider's peek into Hollywood's A-list parties and personalities.
Hollywood who's who jet far and away with private planes or burn up the road with Porsches and Ferraris for their favorite getaways during the holidays. Partying in Aspen were Kate Hudson, LeAnn Rimes, Eddie Cibrian, Zac Efron, Seal and Heidi Klum. The ski slopes of Vail welcomed AEG's Bernadette and Tim Leiwecke. Miami's night-life attracted Lady Gaga, Jamie Foxx, New Moon's Kellan Lutz. Sunning and surfing in Hawaii were producers Brad Krevoy and Steve Stabler with their families, and Owen Wilson with friends.
In stormy St. Barths, the Lindsay Lohan party animals rang in 2010 with Russia's 43-year-old oil and steel tycoon Roman Abramovich, worth $8.5 billion and owner of the world's largest yacht, the $450 million Eclipse (557 feet). Big spender Roman orchestrated a $5 million New Year's Eve party with girlfriend Dasha Zukova at his $90 million beachside compound (70 acres), where more than 250 guests were entertained by Beyonce, Prince and Gwen Stefani, each performer paid upwards of $500,000. A pre-New Year's Eve party was hosted by LA/NY supernova art dealer Larry Gagosian and Microsoft co-founder Paul Allen on Paul's 414-foot Octopus yacht (the world's eighth largest).
Gambling scenesters such as Christina Aguilera, Josh Duhamel, Fergie and the Black Eyed Peas, Nicole Richie and Joel Madden headed to Las Vegas, where Elvis Presley's 75th birthday is being celebrated by Cirque du Soleil's Viva ELVIS tribute to his life and music. Viva ELVIS is playing in previews at Las Vegas's swanky Aria Resort and Casino, a centerpiece of the grandiose $8.5 billion CityCenter that passes for a city of its own. Covering 67 acres and evaluated as the most expensive private development in the U.S., the extravagant complex has been designed by a series of international architects. Grand hotels and residences, elegant shops and dining rooms, luxurious spas -- such Sin City lavishness soon prompted snarky Las Vegas habitués to sniff that other hotel properties now seem dowdy.
FULL STORY: Click here to read George Christy's full column at the Beverly Hills Courier