Will Jeff Bridges Finally Get an Oscar-Nod?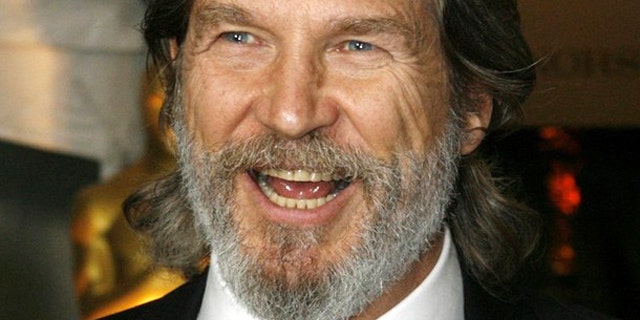 Famed Beverly Hills Courier columnist George Christy gives you an insider's peek into Hollywood's A-list parties and personalities.
Buzz is building about Jeff Bridges' memorable performance as Bad Blake, the down-at-his-heels, honky tonk, boozer country singer in "Crazy Heart." Jeff says that he was inspired by the music of Merle Haggard, Waylon Jennings and Bob Dylan, and prepped for the role with six months of jam sessions. Even insiders who didn't cotton to the film applaud Jeff's portrayal, and believe it's time for Jeff to be honored with a Best Actor Oscar.
"His body of work stands tall," is an enthusiastic assessment, many recalling that Jeff's been acting since age 13, appearing with his dad Lloyd Bridges. Jeff's acclaimed roles date back to the 1971 classic "The Last Picture Show," which garnered him an Oscar nomination, followed by others (Clint Eastwood's 1974 "Thunderbolt and Lightfoot"; the 1986 "Starman"; and 2000's "The Contender").
Lest we forget, in Joel and Ethan Coen's "The Big Lebowski," Jeff created the slacker "Dude" character that's now a metaphor for a man "happy doing nothing." After opening in 1998, the movie tanked, but through the decade became popular as a cult comedy.
During the "Crazy Heart" premiere at the Samuel Goldwyn Theatre, Fox Searchlight's president Nancy Utley informed that she and colleague Steve Gilula loved and picked up Scott Cooper's film when it was shown at a film festival. Purportedly, Paramount turned it down, and soon as "Crazy Heart" was screened in Los Angeles, the Oscar buzz for Jeff created a sudden shakeup in the Oscar campaign. Both Nancy and Jeff vow that Colin Farrell, who plays Bad Blake's singing rival in "Crazy Heart," "did all of his own singing, there was never any dubbing."
FULL STORY: Click here to read George Christy's full column at the Beverly Hills Courier