FX: No complaints about Louis CK's conduct during his time at network
PASADENA, Calif. – The CEO of FX, John Landgraf, announced on Friday the network has concluded an investigation into Louis CK's conduct during his time at the network and found that there were no complaints against the comedian during his years at FX.
Landgraf told journalists at the Television Critics Association's Winter Press Tour that after the network severed ties with Louis CK following his admission that he was sexually inappropriate with several female comedians, FX conducted an extensive investigation to find out if anyone who worked with him during his years there felt abused by him.
"Having recently completed that investigation we did not find any complaints of misconduct during the eight years that we worked together," Landgraf said.
He said the network was unaware of any formal sexual misconduct claims against the star prior to a New York Times report that was published in November, in which five females accused him of exposing himself to them or asking to masturbate in front of them. Landgraf did acknowledge he heard rumors that swirled several years ago about Louis CK's conduct following a "blind item in Gawker" that ran accusing him of behaving inappropriately, but Landgraf said the network did not see that as legitimate.
"We didn't know about [the allegations] … We had no awareness before the New York Times report," he said.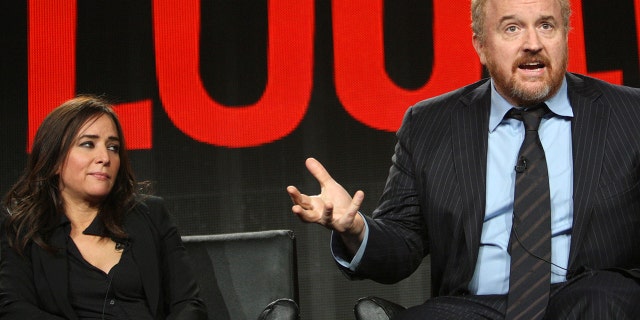 Landgraf said he spoke to the star shortly before CK admitted the allegations in the Times were true.
"He indicated to me that he was going to write something that publicly acknowledged that the statements reported in the New York Times were true… and knowing that we made a decision that we were going to cut ties," Landgraf said. "He told me he was going to write the letter that was published that acknowledged the truth…"
The FX exec reiterated that the network is done with the comedian for good, even when it comes to the show "Better Things," which he co-created with Pamela Adlon.
"He won't be involved any further in any FX shows, including ['Better Things']… I'm optimistic and confident that the third season will be great [with Adlon]."
He said FX takes a proactive stance to try to prevent sexual misconduct in the workplace.
"We've been really vigorous about encouraging reporting, about investigating," he said. "We view this as a no tolerance workplace."
He added the network has been working to expand its sexual harassment training for some time.
"It's not an easy process… but it's necessary because it's our responsibility to provide a safe working environment," he said. "We're trying to get better and better at it."