'Fuller House' star Jodie Sweetin ordered to pay $3,000 per month in child support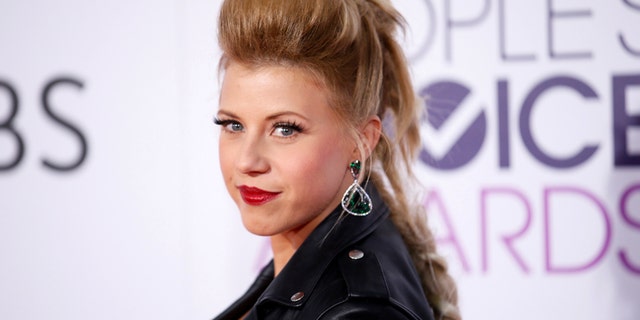 Jodie Sweetin's "Fuller" pockets mean she'll have to cough up child support.
The "Dancing with the Stars" alum, 35, was ordered to pay ex-husband Morty Coyle $2,800 per month for their daughter Beatrix, 7, according to TMZ.
Page Six previously reported that Coyle asked a Los Angeles County judge for support in January after he claimed that she earns at least $600,000 per year — a stark contrast to when their divorce was finalized in 2016. At the time, Sweetin claimed she made $4,000 per month at the time. Coyle recently reported that he only takes home $2,000 per month.
The former couple welcomed their daughter in 2010, and tied the knot in 2012. They separated just a year later and their divorce took three years to finalize.
She announced her engagement to Justin Hodak in January 2016, but they broke up in March of this year.
Hodak was arrested for violating a restraining order Sweetin placed against him after their split and he was sentenced to six years in prison in May for possession of a deadly weapon and falsifying evidence by threatening a witness.
The actress also shares a daughter Zoie, 9, with second husband, Cody Herpin.
Sweetin's rep didn't get back to us.
This article originally appeared in Page Six.