Fox411 Exclusive: Inside the Anything-Goes World of Celebrity VIP Hosts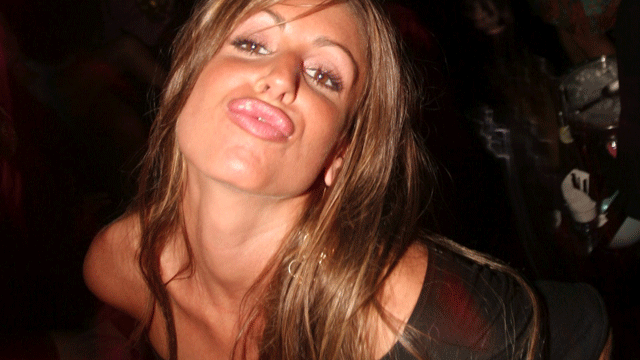 NEWYou can now listen to Fox News articles!
It's 4 a.m. in Hollywood. One of the hottest night clubs in town is about to close, when the concierge gets a text message.
A famous TV actor is on his way with his entourage. He wants the club to stay open. He also wants four bottles of exotic tequila, extra security, drugs, and a minimum of 10 curvy brunettes up for a "good time."
The concierge has 10 minutes to make it happen, or the celebrity is going somewhere else
SLIDESHOW: More photos of Rachel Uchitel partying with celebrities.
Fulfilling requests like this was VIP hostess Rachel Uchitel's job. She made things happen for celebrities who came to The Griffin nightclub in New York City.
Celebrities like Tiger Woods.
"In my business, I am around celebrities and very rich people all the time," Uchitel said while denying her alleged affair with the married golfer. "People say all the time: 'Rachel only hangs out with celebrities and rich people.' It's my job."
RELATED: Rachel Uchitel and Tiger Woods: Too Close for Comfort?
What Uchitel described is the life of a VIP host – also known as a concierge, marketing director, point person, or, depending on who you ask, celebrity pimp.
"My job is to make sure every request and every single need is met from the minute he or she goes out until the minute they get home," a man we'll call Mr. D, the owner of one of Hollywood's top VIP concierge services, told Fox411.com.
And he means every single need.
"If the celebrity isn't out with their girlfriend or wife, often they'll want women with a particular hair color or look to have a good time with. I'm not implying we provide an escort service, but it's our responsibility to make sure they have attractive people on hand," said Mr. D. "We then have to protect the celebrity and make sure that they have a private area with no gawkers. And if they do leave with someone, we make sure the exit is discreet, and they get home safely."
SLIDESHOW: Click for X17Online.com pics of Rachel Uchitel in Las Vegas.
Ben Russo, the president of the bi-coastal PR firm EMC-Bowery, says such behavior is par for the course.
"We see these types of things at events all the time," he told Fox411.com. "Married celebs leaving with beautiful people, not their spouses, and no one ever says anything."
Joshua Wagner, the Regional Director of Morgan Hotels in Miami, who oversees hotspots like The Florida Room at the Delano and Shore Club's SkyBar, has gotten every request imaginable. "I've been asked to get boys that look like they're 20, brunettes that aren't petite," he said. "It's all about having 'comfort things' – specific music … X-rated objects. Whatever keeps them happy."
So how does one attract a gaggle of attractive women at a moment's notice?
"In most cases, it's pretty easy to get the women to party," said an executive at a big New York marketing firm. "It's fun, free, and it's a celebrity."
And sometimes, it's the VIP hostess herself who fulfills the client's desires.
RELATED: Rachel Uchitel Calls Affair Rumors 'Ridiculous.'
"A lot of these women who are called 'hostesses' are simply cocktail waitresses who seek rich and famous men," Jo Mignano, the VP of Lifestyle and Entertainment at FYI PR, tells Fox 411.com. "They put themselves in work environments like nightclubs and private clubs because they are after a certain kind of man."
Mignano said women like this are often as much at fault as the stars they go after.
"In the celebrity world, temptation is everywhere, and some of the blame should fall on the shoulders of those women who knowingly approach these celebrities and flirt," she said. "Many have very obvious goal in mind."
SLIDESHOW: Photos of the women linked to Tiger Woods.
But Mignano says hostesses who cross the line don't last for long.
"In this industry, there are eyes and ears everywhere, so this will catch up to these women and high profile men,"she said. "They can't get away with this behavior without someone noticing."
And once a concierge becomes a big story, his or her days as a discrete VIP host are numbered, said Mr. D.
"At the end of the day, celebrities will never hire Rachel [Uchitel] again, no matter how much she's worth," he said.
Uchitel has been reported to have earned a multimillion dollar pay-out to keep quiet about her alleged affair with Tiger Woods. But she wasn't exactly making chump change to begin with, said Miami nightlife legend Chris Paciello.
"Top VIP hosts and hostesses make a very, very good living, earning up to $250,000 a year, as well as being offered pieces of clubs and investments," he said. "Plus it's an addictive job – the money, the status. People stay in [it] for forever."
And those who aren't in, want in. The Griffin, the club where Rachel Uchitel worked, has been flooded with applications from women across the country eager to fill her shoes.
"We've had hundreds of phone calls from girls inquiring about how to become VIP hostesses," a rep for The Griffin told Fox411.com. "But right now The Griffin isn't hiring."
-- With reporting from Kelly Will.