Rachel Uchitel Staying Just Miles From Tiger Woods' Home, Yacht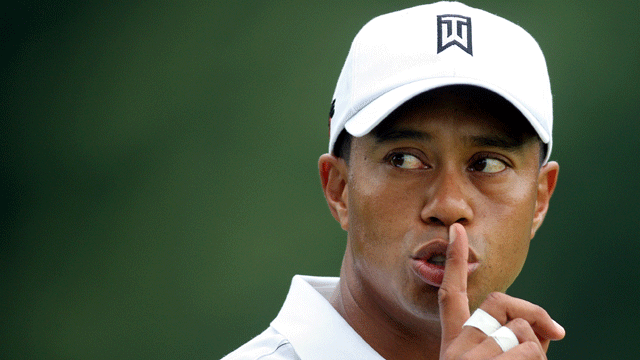 NEWYou can now listen to Fox News articles!
Tiger Woods and the woman whose rumored affair with him launched the golf great's astonishing fall from grace may have been just a few miles apart this weekend, Fox411.com has learned.
Rachel Uchitel, the first woman romantically linked to Tiger Woods, told friends she had booked a plane ticket for last Friday from New York to West Palm Beach, just seven-and-a-half miles from the North Palm Beach marina where Woods' yacht "Privacy" was docked over the weekend, and about 20 miles from his Jupiter Island home, Fox411.com has learned.
Uchitel, 34, told friends she was planning on spending the holiday season in Palm Beach, where her socialite mother lives.
SLIDESHOW: Rachel Uchitel's life looks like quite a party!
Fox411.com spotted beefed-up security at the entrance to the Old Port Cove Marina in North Palm Beach, where "Privacy," one of Woods' two yachts, was moored this weekend.
Locals said the increased security suggested the presence of a high-profile member of the marina.
RELATED: Bartender says Tiger Woods stole his girlfriend.
On Friday, five moving boxes were seen being moved from Tiger and wife Elin's main residence in the Orlando suburb of Windermere, TMZ reported. On Saturday, Elin was photographed pumping gas into her car outside Orlando. Her wedding ring was noticeably missing.
On Sunday, Woods' private plane departed for Elin's home country of Sweden, but Elin and Tiger Woods were reportedly not onboard when it landed.
SLIDESHOW: The latest women linked to Tiger Woods.
On Saturday evening, there were signs of activity inside Tiger's recently completed home on Jupiter Island, about 11 1/2 miles from the North Palm Beach marina and 20 miles from Palm Beach. Fox411.com saw lights on inside the massive, 12,000-acre complex on Jupiter Island on Saturday night and Sunday night.
Woods purchased the property for $44.5 million two years ago and had planned on building a guest house and boathouse near the main house, according to local Palm Beach news reports.
YOU DECIDE: Was Tiger wise to give up golf?
News of Woods' and Uchitel's close proximity over the weekend came as mutual friends told Fox411.com that the two are still very much in love and still very much an item, and they have no plans on ending their relationship anytime soon. Uchitel has publicly denied having an affair with Woods, but friends said he has paid her millions of dollars to remain tight-lipped about the details of their affair, and that the two remain committed to one another.
"Tiger and Rachel are still very much in love," an insider said. "They are still in communication and they're just trying to figure out how to make it work so they can be together."
Uchitel's rep was not immediately available for comment.
RELATED: List of women linked to Woods now a baker's dozen.
In announcing on Friday that he was taking an "indefinite break from professional golf," Woods acknowledged being unfaithful to his wife and said he would devote the foreseeable future to repairing their relationship, if possible, and to "focus my attention on being a better husband, father and person."
According to the terms of Tiger and Elin Woods' prenuptial agreement, payments are graduated; if Elin stays in their marriage for another two years, she'll receive an additional $20 million.
"It looks like Elin's going to stay around, at least for now. But Tiger still loves Rachel and wants to be with her either way," the friend said.
Fox Forum: Why Elin Should Stay With Tiger Woods
The affair between Woods and Uchitel began at least five months ago and included at least one romantic getaway trip to Australia, said the source.
The list of women reported to have had affairs with Woods has now reached a dozen and includes escorts, porn stars and a pancake house waitress, among others.