Fox News' Chris Wallace condemns Trump's anti-media rhetoric when given free speech award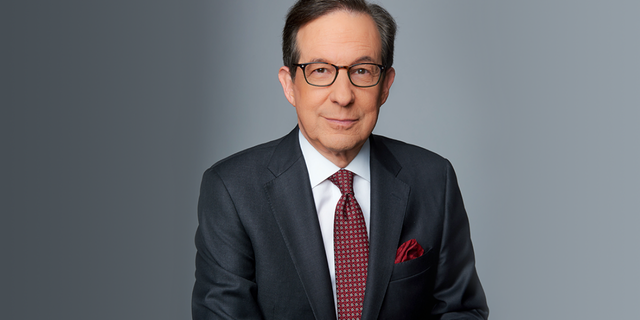 Fox News Channel's Chris Wallace, presented with the Media Institute Award at the annual "Free Speech America" gala on Wednesday night in Washington, said he was shocked by President Trump's anti-media rhetoric, and he cautioned reporters not to respond with reporting they could eventually regret.
Wallace was introduced by colleague and senior political analyst Brit Hume and then began his powerful acceptance speech by thanking the Media Institute. The event unfolded just hours after CNN was evacuated because of a bomb found in its mailroom.
"Your efforts these last 40 years to support free speech and a free press have never been more important," Wallace said before explaining how media award events typically go these days.
"The person getting the award tells you what a threat President Trump poses to a free press, how dangerous his comments are about … 'fake news is the enemy of the American people,'" Wallace said. "And if the person getting the award is anywhere near the center, he also warns his colleagues to stay in their lane and not get drawn into arguments with the president, not to become advocates. I know, because I have given speeches like that."
Wallace said he would "get there in a few minutes" but wanted to discuss good news first.
"I want to remind you why we got into journalism in the first place, the excitement of learning something important and then getting the chance to share it with everyone else," he said before telling the story of his first journalism gig at the 1964 Republican Convention in San Francisco when he ran errands for Walter Cronkite.
"That was more than half a century ago. And ever since, I feel like I've been on a magic carpet ride that has taken me around the world, to meet extraordinary people, to see remarkable events, and then, yes, get the chance to share it with everyone else," he said.
Wallace mentioned some of his career highlights, including spending time with Mother Teresa at her mission in Calcutta, covering the collapse of the Soviet Union, moderating the third presidential debate between Donald Trump and Hillary Clinton and agitating Russian President Vladimir Putin by asking tough questions.
Wallace then pivoted to Trump and condemned the president referring to the media as the "enemy of the people."
"To say I never imagined the president of the United States would say that about a free, vigorous, adversarial press is a big understatement," he said.
PACKAGE BOMBS TOUCH OFF CONTROVERSY OVER POLITICAL RHETORIC
Wallace then quoted retired Navy SEAL Bill McRaven, who, according to the Fox News veteran, said: "Both the president and I swore an oath to the Constitution. And the First Amendment of that Constitution is freedom of the press. When the president says the media is the enemy of the people, to me that undermines the Constitution. So I do think it is a tremendous threat to our democracy."
Wallace said the most shocking thing about Trump's rhetoric is that a "tweet that was so shocking just 20 months ago is now part of the national bloodstream" but acknowledged Trump can't be stopped when it comes to social media.
'The question we have to ask ourselves is, 'How do we react?' And I think too many of our colleagues have taken exactly the wrong approach," Wallace said. Too many of us have decided the way to respond to a president who goes so far over the line bashing the media is to fight back."
Wallace said he doesn't have a problem with fact-checking the president but sees too many reports that are "grounded more in opinion than fact."
"When we fall into that trap, we are playing the president's game," Wallace said. "Donald Trump may be larger than life. But all of us have seen presidents come and go. They capture the spotlight, grab the nation's attention, and then pass from the scene. And we need to think where our business will be when Mr. Trump is no longer in the White House."
MARK PENN: BOTH REPUBLICANS, DEMOCRATS HAVE BLAME TO SHARE IN PACKAGE BOMBS
The veteran journalist cautioned against reporting that his colleagues could look back upon and regret, before reminding the audience what's at stake on the heels of Jamal Khashoggi's brutal death.
"Could it happen here? No time soon," he said. "But when 70 percent of our fellow Americans believe major news outlets 'report stories they know to be fake,' it is past time to be vigilant. A free, fair, and fiercely independent press is essential to democracy. And we must never forget that."
Hume responded: "Chris embodies values we both learned in our newspaper days -- neutrality in news coverage and respectful skepticism toward those we cover. You see this in the courteous but persistent way Chris does his interviews and especially in his masterful performance in the final presidential debate in 2016. It was the best of the debates moderated by a man who is now the best of the Sunday show hosts."