Former 'Soprano' star Jamie-Lynn Sigler marries ballplayer Cutter Dykstra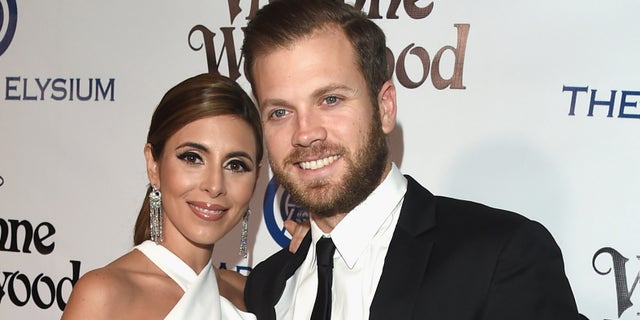 Jamie-Lynn Sigler is now Mrs. Cutter Dykstra.
The former "Sopranos" star reportedly married the former Washington Nationals infielder on Saturday afternoon in Palm Springs, Calif., after being engaged for three years, according to People.
Sigler, 34, told the magazine that she felt like "a princess" in her wedding gown.
"I feel like Belle in this dress," Sigler told the magazine. "It's Oscar de la Renta, a sweetheart, strapless, fitted, and then just kind of goes out. It's everything. ... I didn't go through designers or anything, I wanted it more for my mom, I wanted her to have that fun experience with me. It's just simple and strapless."
The two tied the knot in front of more than 150 guests, with singer Lance Bass – and Sigler's close friend – officiating the wedding.
Bass shared a behind-the-scenes picture from the weekend, captioning it: @JamieLynnSigler and @Cutter_Dykstra's wedding was insanely fun!! So much dancing! She was stunning and I got to model this cape by @naeemkahnNYC."
According to People, Sigler and Dykstra's 2-year-old son, Beau, walked down the aisle in a mini tuxedo while holding a baseball home plate that read "Here comes my mommy."
Sigler teased her wedding when she posted a photo on Instagram a week ago of her and Dykstra at the courthouse getting their marriage license.
The black and white photo of the lovebirds taking the oath was captioned, "It's about time."
The couple got engaged back in January 2013. Sigler, who is of European and Cuban descent, was previously married to A.J. Discala, while this is Dykstra's first marriage.