FNM Exclusive: Jourdan Dunn Says 'Cow's Blood' Soup Might Be the Strangest Thing She's Ever Eaten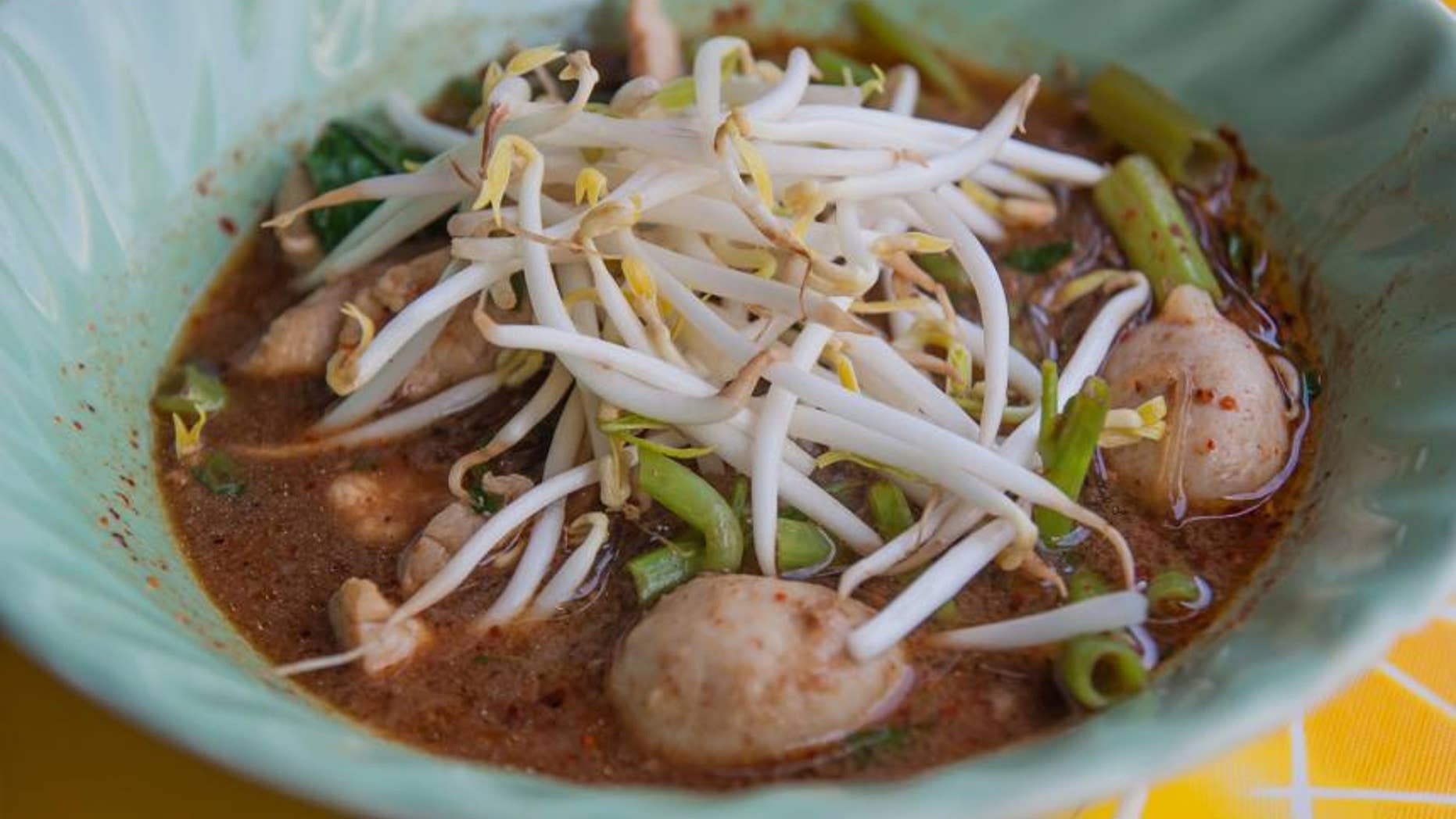 When she's not winning consecutive Model of the Year trophies at the British Fashion Awards, English supermodel Jourdan Dunn likes to eat. And no, that doesn't mean she sneaks a few bites from a cupcake on her cheat days; she actually saves her calories for more substantial — and sometimes strange — foods.
"So I would say the strangest food I've ever had was probably in Thailand," says Dunn, who visited the Southeastern Asian as part of her online webseries "How It's Dunn." "We went to Boat Noodle Alley, and [we] basically had this noodle soup which … the broth is made out of cow's blood."
"As soon as you hear 'cow's blood,' you're just a bit like, 'Eww, what?' But once I got that image out of my head and I tried it, it was actually really really delicious," claims Dunn. "It was really rich in depth and flavor."
Watch the rest of Dunn's interview above for more about her adventurous appetite — as well as her top tip for cooking a great English breakfast — then check out the Thailand episode of "How It's Dunn" to watch her sample those bloody boat noodles. (Beware: Dunn uses a little bit of savory salty language.)