Florida beauty pageant winner arrested for allegedly beating man with aluminum baseball bat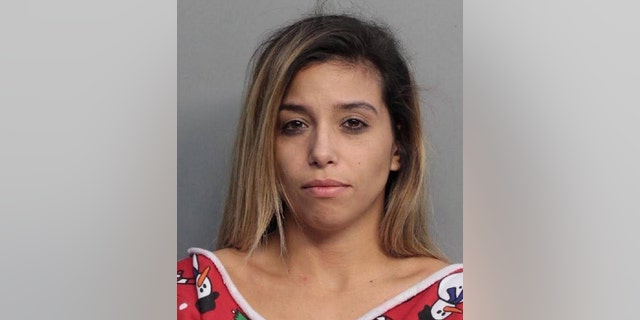 Miss Miami Lakes 2017 Vanessa Barcelo was arrested Wednesday after allegedly beating a party guest with an aluminum baseball bat.
According to a police report, the beauty pageant winner was arrested on charges of aggravated assault with a deadly weapon, aggravated battery and battery.
Barcelo, 26, and another man reportedly told the victim to leave her holiday party and as he was leaving, they pushed him down the stairs. According to reports, Barcelo swung the bat and hit him on the shoulder and back outside of the house. An officer wrote in the arrest report she was intoxicated.
"At one point, most of guests, including the arrested, became very intoxicated," the officer's report reads according to the Miami Herald.
Barcelo's attorney Josef Timlichman told NBC 6 his client is a "sweet" and "caring individual.
"We are confident that once all of the facts of what occurred [Wednesday] night come to light, my client will be absolved of any criminal responsibility," he said. "We intend to fight these charges and prove that Vanessa is innocent of any wrongdoing."
Barcelo was booked into jail and later released and Timlichman defended his client further.
Barcelo took the title of Miss Miami Lakes in April and lost the title of Miss Florida USA in July.
The Miss Florida USA pageant told FOX411 of her Miss Miami Lakes title, "While we cannot comment on the potential outcome of a case as it proceeds through the judicial system, specific morality clauses within each pageant delegate's description of duties would be taken into consideration upon a legal ruling."