Fergie reveals emotional experience filming 'The Four': 'I was just tearing up'
PASADENA, Calif. – Emotions have been running high for Fergie as she adjusts to her new role as host of the singing competition show "The Four: Battle for Stardom."
She said she has had to hold back tears while taping the series because she relates to the artists who are hoping to make it big on the show.
"I know how it feels," she told reporters at Fox's Television Critics Association Winter Press Tour. "There are so many times that I was just tearing up and I am thinking in my head 'Don't lose it right now. Get it together.'"
The show focuses on four singers, selected by a panel of judges comprised of Meghan Trainor, Sean "Diddy" Combs, DJ Khaled and Charlie Walk. Each week, new artists challenge the four reigning singers and attempt to steal their spot on the show.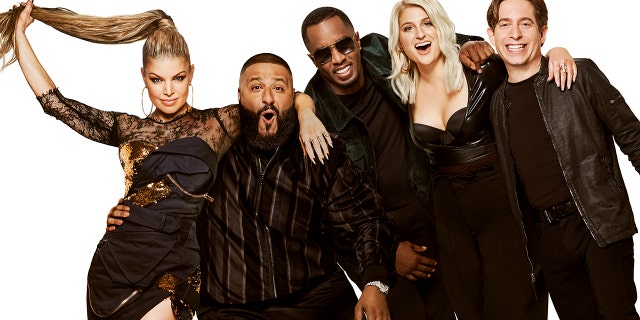 Fergie said she feels a strong connection to the artists.
"It was heartbreaking," she said of the show's first challenge round. "I can only speak for myself because I am standing right next to these artists. It was crushing. You see me holding the hand of somebody… and I am just their mommy up there. I can feel the nerves… the sweat, the shaking."
Fergie, who announced in September 2017 she was splitting from husband Josh Duhamel, said she has experienced several rough spots in her career.
"There's definitely been some tears in my life, and I've definitely had to pick myself back up and fight even harder," she admitted.
On the show she wants to be "that person that's there for [the aspiring singers] to say 'You know, even though this is the end for you today, it's not the end of your career.'"
Fergie said a particularly tough time for her came when she joined the Black Eyed Peas, a move that didn't sit well with some fans.
"When I joined the Black Eyed Peas they would say 'Oh who is this girl who ruined the Black Eyed Peas?' And there was a lot of mean things said," she recalled. "So I know how much your feelings can be hurt."
The star said she still struggles with nerves on stage.
"I can have my worst performance or my greatest performance depending on if I can get my nerves out of the way to be able to find… that magic that is up there. Sometimes your nerves can get in the way and it ruins your whole performance."
"The Four: Battle for Stardom" airs Thursdays on Fox.