Ex-'Survivor' Producer Remains Free in Mexico Pending Forensic Tests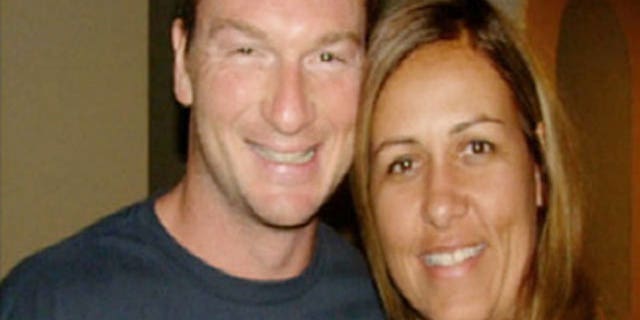 Former "Survivor" producer Bruce Beresford-Redman remained free Monday as investigators said they would wait for the results of forensic tests before deciding whether to arrest him for the death of his wife.
Quintana Roo State Attorney General Francisco Alor says investigators are waiting for the results of forensic tests on the body of Monica Beresford-Redman.
He gave no details on the tests at a news conference Monday.
Police detained the 38-year-old producer as a suspect last Thursday after finding the body of Monica Beresford-Redman in a sewer at Cancun's Moon Palace resort, where the family was on vacation.
Her body had scratches on the neck, signs of asphyxiation and a heavy blow to the right temple, said Francisco Alor, the attorney general for Quintana Roo state, where Cancun is located.
"What we need to determine is whether that blow was from falling into the sewer," Alor said late Thursday, adding that authorities had determined she died Monday night.
Her husband had scratches on his face and arms, he said, and several guests heard an argument in the couple's room Monday night. Bruce Beresford-Redman told a hotel employee sent to check that they were fighting over their two children, according to Alor.
"He's the initial focus of the investigation based on their alleged turbulent relationship," Alor said by phone from the state capital of Chetumal.
The television show producer told police on Tuesday that his wife had left the hotel to go shopping the previous day and never returned.
Following his arrest Thursday, he was later released but ordered to remain in Mexico. Since then, he has reportedly been meeting with the same high-profile Mexican attorney who defended Duane "The Dog" Chapman for illegally arresting a convicted rapist, ABC News said.
Bruce had reportedly had an affair with Hollywood casting director Joy Pierce, RadarOnline.com reported Monday. While the affair ended months ago, Monica was aware of it and had confronted her husband about it. The trip to Mexico was an attempt to heal the marriage, friends said.
She was to return from the vacation with her husband and two children last Thursday, which would have been her 42nd birthday.
For now, the couple's two children, Camila and Alex are with Bruce Beresford-Redman's parents in Los Angeles. Monica Beresford-Redman's parents are also seeking custody, ABC said.
The Associated Press contributed to this report.