'Survivor' Producer 'Suspected' in Wife's Death in Mexico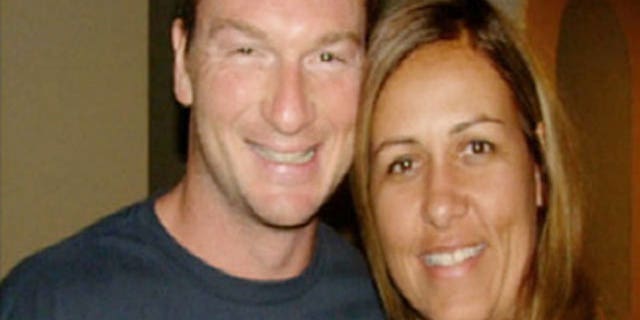 A television producer for the hit CBS show "Survivor" is the main suspect in his wife's death after he reported her missing Monday in the Mexican resort city of Cancun.
Bruce Beresford-Redman, 42, was arrested Thursday after the body of his wife Monica Burgos was found in a sewer at the swanky Moon Palace resort where the family was on vacation, according to an official at the Quintana Roo attorney general's office, who spoke on the condition of anonymity because he was not authorized to talk to the media.
A witness at the hotel saw the couple arguing Sunday, and Beresford-Redman was reportedly seen with scratches on his body. While the cause of death has not yet been determined, he is under investigation for allegedly strangling his wife, a local prosecutor said.
CBS declined to comment on the investigation, but told Fox411.com that Beresford-Redman has not been involved with "Survivor" since 2004. He worked on seasons four, six and eight of the hit reality show.
Burgos,41, had been missing for more than two days when her body was found Thursday. According to reports, she left Monday to go shopping but never returned.
KCAL, a CBS News affiliate, spoke with Beresford-Redman Wednesday, who told them he could not comment on the matter much because he was hoping to keep the phone lines clear.
"I'm very hopeful someone will find my wife very soon," he said. "She still hasn't been located and we're looking."
According to Burgos' sister Carla, the couple was "having some troubles."
"I didn't think he was capable of this," the New York Daily News quoted her as saying. "I would imagine nobody could do anything bad to her. Anybody close to her would be in love with her."
Monica Burgos was the owner of the popular Zabumba Bar & Restaurant in Los Angeles. She was to return from the vacation with her husband and two children Thursday, which would have been her birthday.
In addition to his work on "Survivor," Beresford-Redman is also the creator of the MTV show "Pimp My Ride."
The Associated Press and NewsCore contributed to this report.