Death of 'Survivor' Producer's Wife Leaves Local Dancing Community Devastated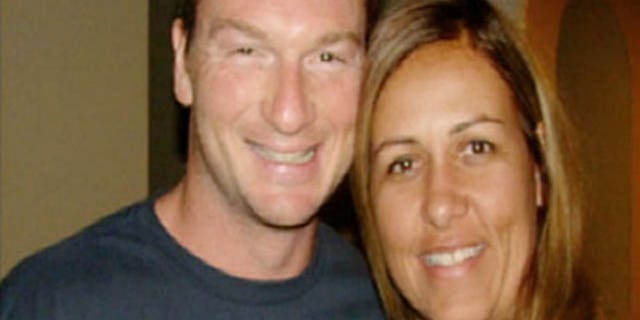 LOS ANGELES – Hundreds of Los Angeles South American dancers were left "devastated" after the news that Monica Beresford-Redman was found dead in a sewer in Mexico.
Her husband, former "Survivor" producer and "Pimp My Ride" co-creator Bruce Beresford-Redman was arrested Thursday as the primary suspect in her death.
While many were fixated on the fact that a high-powered Hollywood producer was at the center of the investigation, Monica was a local celebrity in her own right.
Brazilian-born Beresford-Redman (formerly Burgos) owned and operated the uber-popular Zabumba Bar & Restaurant in Venice Beach, Calif. which has become a "home away from home" for many different people who have been congregating there on Thursday and Sunday evenings for some samba and salsa for the past seven years.
"Monica created an atmosphere of a close-knit Cuban salsa dancing community. The entire Zabumba family (community) is devastated, it was like her second family," Burgos' pal told Pop Tarts. "Her death is very tragic and sudden. We are all keeping her family and friends in our prayers."
Monica's sister, Carla Burgos, told the New York Daily News that the couple were having some marriage "troubles" and they were spotted by a hotel guest arguing the day before her disappearance.
We're told the two visited the popular Mexican vacation destination of Cancun to sort out their issues, one reportedly being that Bruce had an affair.
However, Monica never discussed her personal life or her husband, even with those to whom she became close within the Zabumba community. And while she brought joy to so many patrons and employees at her bar, it seems she became increasingly distant and down over recent months.
"Monica became very introverted and you could never tell how she was really feeling, sometimes she was a bit moody and standoffish," another pal said. "But regardless, she used to work behind the bar serving drinks every single Sunday and brave a smile. She worked really hard."
The restaurateur also made sure to keep her home life very separate. Her husband Bruce, who is now being questioned by authorities over her death, rarely ever made an appearance at the popular spot and she never mentioned him.
"It has been a long while since I've seen him, but he seemed like a nice guy," added our source. "You would never think he was capable to murder."
A memorial in Monica's honor is apparently already being planned to take place over the coming days and the bar remained opened for business on Thursday as regulars gathered for a quiet drink in her honor.
And while CBS (the network that airs "Survivor") declined to officially comment on the situation, they were quick to distance themselves from Beresford-Redman after the news broke on Thursday morning by correcting rampant reports they were still working directly with him on the hit reality show.
"Bruce Beresford-Redman has not worked with "Survivor" since 2004," a rep said.
We're also told that Mark Burnett, the production mastermind behind the show, has instructed former contestants and crew members who worked with Beresford-Redman not to comment on the situation or else.
A rep for Burnett did not comment on the situation and referred queries to CBS.