Ex-'Real Housewife of Miami' Ana Quincoces on how faith helped her overcome family tragedy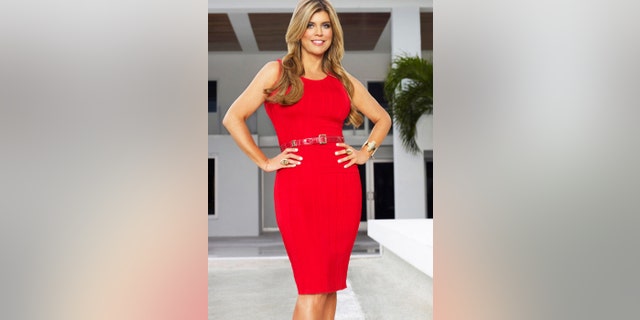 NEWYou can now listen to Fox News articles!
When Ana Quincoces agreed to join the cast of "The Real Housewives of Miami," the chef was confident she wouldn't come out of it looking bad; there are no skeletons in her closet, she explained.
A strict Catholic upbringing has kept Quincoces grounded even during the times her faith faltered.
"Like all good Cubans I was raised Catholic. I had a strict upbringing," Quincoces told FOX411. She said her faith helped give her clarity on who she was so when she faced challenges on the Bravo reality show, she didn't compromise her values.
"I know who I am, I know that there weren't any skeletons in my closet," she said of her decision to join the "RHOM" cast. "There wasn't a lot that anyone could dig up on me. I knew I couldn't get in my trouble with the editing [of the show] because if you don't say it, they can't play it."
Bravo has yet to announce whether or not their "Miami Housewives" franchise will return for another run.
Despite leaving the show, Quincoces said the experience brought her closer to her two daughters. The Cuban chef said while she hopes to have passed on her values to her daughters, she doesn't want to "force them into a particular religion."
"I do want them to have a relationship with God," she said. "They were raised in my house and we believe that we're very lucky and been embrace by God in many ways. They see people who aren't as fortunate and they realize there's something bigger out there to thank for all of our blessings."
Quincoces herself has tried out a variety of churches but said she prefers a traditional Catholic service. However, she revealed she believes some of the Catholic practices are "antiquated."
"I think the Catholic faith has gotten a bad rep and I understand why," said Quincoces. "I feel like our new Pope has done such a great job. All the tenets of the Catholic Church are so antiquated and I think the new Pope is making a bit more avant-garde."
Quincoces also shared the time in which her faith was solidified in the face of a family tragedy. She spoke about the time her ex-husband's brother unexpectedly died at 31 from a rare blood disease.
"When he passed away it was the worst thing I had ever experience," she recalled. "I remember I was looking for answers and I found a book called 'When Good Things Happen to Bad People.'"
Quincoces explained that in the book the author writes that God's plan is like a tapestry where the bottom "is not very pretty and there's a lot of intersecting threads that don't make any sense," but when you turn the tapestry over you "have a beautiful work of art."
"That little paragraph in the book really brought me so much peace because it made me understand that I don't understand God's plan and as horrible as his death was, there's a greater purpose."
She added, "I do have faith and I don't question why anymore. I just feel that God will only give me what I can handle. He has a plan for everything."
Faith & Fame is a regular column exploring how a strong belief system helps some performers navigate the pitfalls of the entertainment industry.
Follow Sasha Bogursky on Twitter @SashaFB.
Four4Four: Tara Reid being skinny shamed?