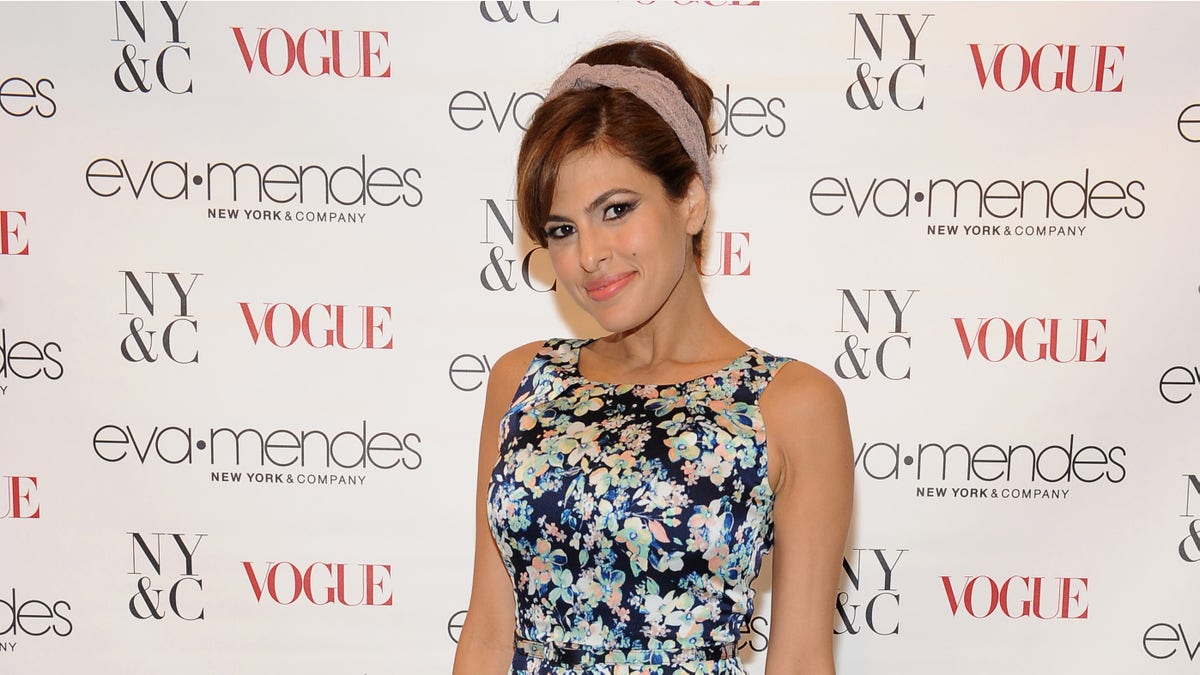 It's her first Mother's Day this year, but Eva Mendes said she and boyfriend Ryan Gosling will be keeping it very quiet this Sunday.
"There is no plan," Mendes, who welcomed daughter Esmeralda in September, told Access Hollywood Live's Bill Bush and Kit Hoover on Tuesday. "I feel like I haven't quite earned my stripes yet in a way. She's seven months (old)."
Instead, this year the Cuban-American actress is going to honor her own mother.
"This Mother's Day is definitely all about my mom," Mendes, 41, said. "She's had a really hard year. My brother's sick, so it's all about my mom, honoring her. We're all going to go over to her house and bombard her with love."
This is not the first time Mendes has said that she hasn't earned her stripes when it comes to motherhood.
In an interview with Women's Health last month, the actress said that she doesn't feel like she has earned the right to give out advice or trips about raising children.
"I want to respect all the moms out there," she told the magazine. "They're going to be like, 'You know what? You're a few months in. Just shut up.'"