Report: Eva Mendes, Ryan Gosling Welcome Baby Girl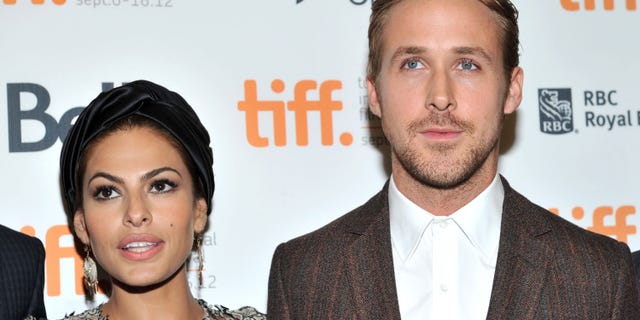 Congratulations are apparently in order for Hollywood couple Eva Mendes and Ryan Gosling.
According to Us Weekly, the couple welcomed a baby girl on Sept. 12, though no more details are available from the incredibly private couple.
Fox News Latino has reached out to the actress' publicist for confirmation.
Rumors of the pregnancy began in July with several media outlets reporting that the 40-year-old actress and her 33-year-old boyfriend were expecting their first baby. The couple never publicly confirmed that she was pregnant and no photo was leaked of her sporting a baby bump.
Earlier this year, the "Hitch" actress laughed off pregnancy rumors on "The Ellen DeGeneres Show," saying "it was ridiculous."
"This all started because I didn't want to go through the scanners at the airport – those X-Ray scanners that are really creepy," Mendes told DeGeneres. "They basically see you naked and not to mention there is a radiation aspect to it. So I always pot out. I always ask for a personal pat down."
The actress has kept a low profile over the last several months, only making a red carpet appearance at a Violet Grey dinner honoring the late Elizabeth Taylor in L.A. on Feb. 26.
Mendes went to great lengths to cover up her stomach from paparazzi, and in one photo covered her belly with an over-sized purse and pieces of clothing.
The baby is the first for the Mendes and Gosling, who have been dating since 2011 after meeting on the set of "The Place Beyond the Pines."
Follow us on twitter.com/foxnewslatino
Like us at facebook.com/foxnewslatino