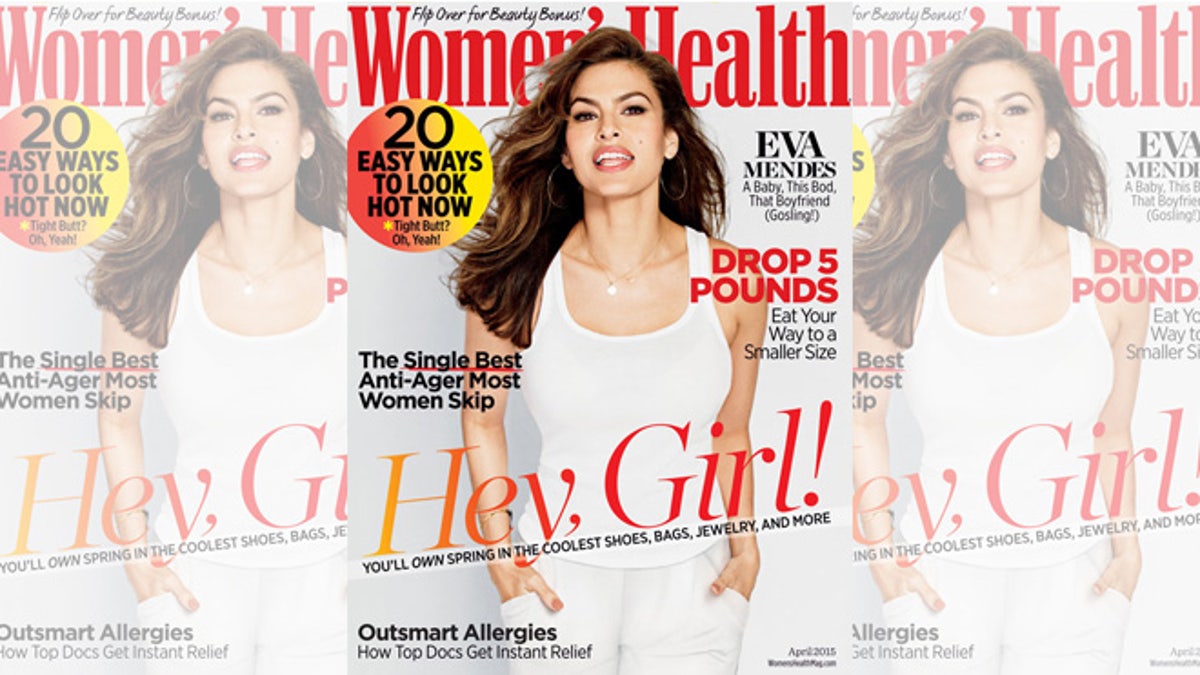 Eva Mendes has been deep into motherhood for about five months, but although she feels more experienced as a mom, don't go asking her about advice or tips.
"I don't feel like I've really earned the right. I want to respect all the moms out there," the 41-year-old who welcomed daughter Esmeralda Amada in September, said in the April issue of Women's Health. "They're going to be like, 'You know what? You're a few months in. Just shut up."
That said, Mendes and boyfriend Ryan Gosling have already gotten used to – and mastered – the all-nighters with their daughter.
"I'm actually enjoying the sleepless nights because it's bonding with my little girl," Mendes told the magazine.
Since welcoming Esmeralda, the actress has stood behind her decision to be completely hands-on and not hire help during the first few months — thanks to a strong support system.
"I've had the same girlfriends since I was 12, and I've made amazing girlfriends since," said Mendes, who was born in Florida to Cuban parents. "My mom and my two older sisters have always been telling me I could accomplish anything. We have each other's backs in the best way."
Despite opening up about her now 6-month-old daughter, Mendes said she makes a conscious effort to keep her family out of the spotlight, joking that social media gives her family a glimpse into the downside of her celebrity status.
"I believe there is a public self and a private self," she said. "When they freak out about a friend of theirs posting a bad picture of them, I'm like, 'Well, imagine how I feel! Get used to it!"