Eva Longoria used sister-in-law as wedding planner, but wanted 'American touch'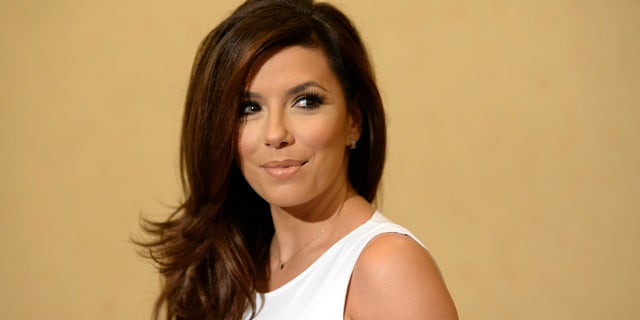 NEWYou can now listen to Fox News articles!
Keeping details of a star-studded wedding secret is no easy feat for a celebrity. But Eva Longoria was able to succeed with the help of her groom's sister.
Longoria's wedding planner, you see, was Rosalia Bastón, her new sister-in-law, reports US Weekly.
"We automatically used her and that's how we were kind of able to keep it quiet, because we kept it in the family. She really did everything," Longoria, 41, was quoted as saying by the magazine at a Los Angeles premiere for the fourth season of her show "Devious Maids."
Longoria married José "Pepe" Antonio Bastón, 47, in Valle de Bravo, Mexico, last month.
They were first spotted out on a date in 2013. Bastón, who is president of Televisa, popped the question to Longoria last year in Dubai, according to published reports.
"We had my dear friend Troy Williams, who's a wedding planner here [in L.A.], to kind of put the American touch on it because, if not, we're going to be having dinner at 11," said Longoria, according to US Weekly. "I'm like, 'Troy, please help Americanize a little bit, because I'm Mexican American.' So, Troy did that and helped out on that side."
"And then we had Preston Bailey who did the flowers," Longoria added. "So, I didn't have to do anything. There was no wedding planning, it planned itself. I loved it because I was so busy."
Her wedding dressed was designed by buddy Victoria Beckham.
With her trusted support system attending to the tiniest of details, there was not much left for the bride to worry about. And that, she said, worried her.
"I kept going, like, 'Isn't there more I should be worried about?'" Longoria said. "And it was never the case."