Enrique Iglesias and Anna Kournikova Finally Getting Married?! Si.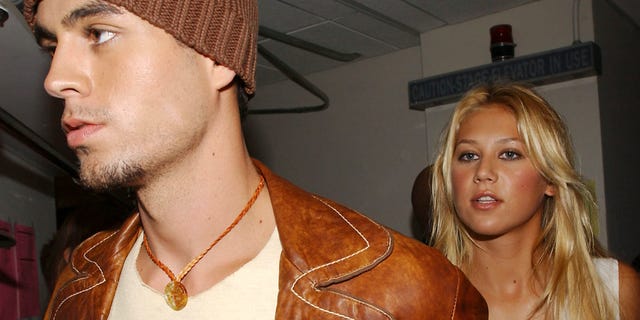 Could wedding bells finally be ringing for singer Enrique Iglesias and his tennis warrior Anna Kournikova, who remained for 12 years as his fiancé before any sign of a ring?
The answer is yes. Iglesias finally "put a ring on it," as Beyoncé would sing.
According to publications such as the The Sun Newspaper, and La Razón, the Spanish singer and the sexy Russian athlete are set to wed next week in Miami.
"Anna's been gagging to get married for years but Enrique's resisted, openly talking about how he doesn't want to settle," the publication quotes an unidentified source close to the couple as saying.
"They're finally going to do it next week and have invited stars including Nicole Scherzinger, Lewis Hamilton, Jennifer Lopez, Eva Longoria and David and Victoria Beckham."
Rumors that Kournikova sported a very expensive rock for years and that the power couple eloped and have been married for years have swirled for some time, but the source assured "they wouldn't have done it in secret as they want it to be lavish."
"This is going to be a huge wedding in front of their celeb pals. They are going all out – it's going to be a massive ceremony with an over-the-top reception," the insider added.
Iglesias' father may be the reason why he has waited to wed.
Julio Iglesias, a music icon himself, is said to have slept with more than 3000 women and has at least eight children.
Follow us on twitter.com/foxnewslatino
Like us at facebook.com/foxnewslatino