'Empire Strikes Back,' 'Saturday Night Fever' Heading to National Film Registry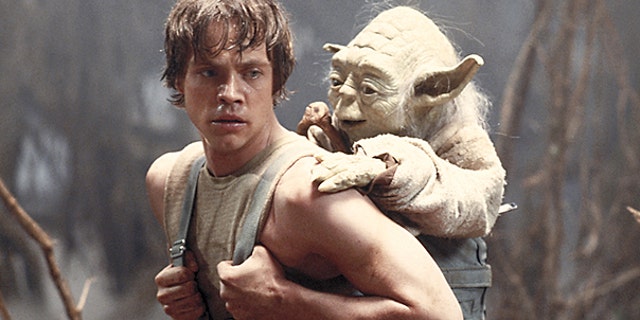 Darth Vader's surprise announcement and John Travolta's one-piece pantsuit are to be forever preserved.
"The Empire Strikes Back" and "Saturday Night Fever" are among the 25 films selected for preservation this year by the Library of Congress.
Each year, the library adds 25 films to the National Film Registry to preserve films with artistic, cultural or historical significance. There are now 550 films in the registry, which began in 1989.
This year's selections were announced early Tuesday. They include one of the first motion pictures ever made, a clip of a young man swinging Indian clubs, which were an exercise aid. The film was made in 1891 at the Edison Laboratory in West Orange, N.J.
Also selected was a 1913 film called "Preservation of the Sign Language," one of the first motion picture recordings of American Sign Language.
"The Empire Strikes Back" joins "Star Wars" in the registry. In "Empire," Darth Vader tells Luke Skywalker that he is his father.
Whoa.
It's also the first time we meet Skywalker's Jedi trainer, Yoda.
"Saturday Night Fever" took John Travolta from "Welcom Back Kotter" TV fame to movie superstardom, (where his character's tagline was "Whoa," incidentally) mainly because of how well he looked in his 1970s disco gear.
Okay, his acting wasn't that bad, either.