Emmy nominations put John Legend close to an EGOT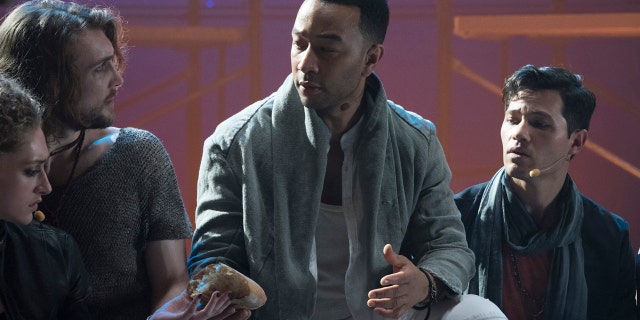 With the announcement of the 2018 Emmy Award nominees, one star has a lot more at stake than the slew of other contenders. John Legend could earn a coveted EGOT in the event he wins his category.
For those unfamiliar, an "EGOT" refers to the four major creative awards — Emmy, Grammy Oscar and Tony.
Following his win this year for co-producing the revival of August Wilson's "Jitney," Legend has the "GOT" covered. He previously won an Oscar in 2015 for his song "Glory," which accompanied the movie "Selma." Additionally, he's earned a whopping 10 Grammy awards throughout his music career.
Legend is nominated in 2018 for outstanding lead actor in a limited series or movie for his work in "Jesus Christ Superstar."
As Entertainment Weekly notes, if the night goes well for him, he'll join the incredibly exclusive ranks of EGOT winners such as Richard Rodgers, Mel Brooks, Rita Moreno, Audrey Hepburn and Whoopi Goldberg.
In the event Legend takes home the trophy, he'll outpace fellow celebrities that are within spitting distance of an EGOT — Lin-Manuel Miranda, who only needs an Oscar, and Viola Davis, who is short one Grammy.
Legend's wife, Chrissy Teigen, took to Twitter to share her excitement at the news with a little self-deprecation.
"13 nominations for Jesus Christ Superstar this morning! John got two emmy nominations! If he wins, he will complete his EGOT and my spike TV award will probably be moved. But it's ok I AM SO PROUD!"