Emmy Awards: Sofia Vergara Dazzles in Jaw-Dropping Vera Wang Gown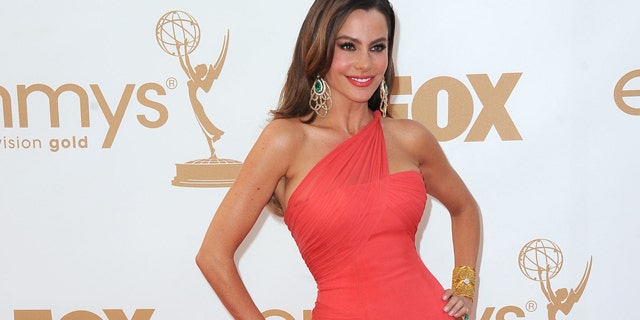 Sofía Vergara knows how to get a crowd talking about her good looks and Sunday night was no exception as she took the Emmy Awards by storm in a Vera Wang fire-red gown certainly aimed to drop jaws.
The "Modern Family" actress praised her native Colombia for the whopping earrings and accessories she sported along with her figure flattering ensemble.
"Everything that comes from Colombia is huge," Entertainment outlet Zap 2 It quoted the star saying on the red carpet prior to the telecast.
Although Vergara lost to fellow "Modern Family" cast mate Julie Bowen who plays Claire Dunphy, in the "Outstanding Supporting Actress in a Comedy Series" category, the bombshell's show "Modern Family" did take home an Emmy for "Outstanding Comedy Series" and a slew of other awards.
Vergara wasn't afraid to poke fun at herself and spark up some laughs while presenting with actor Rob Lowe the award for "Outstanding Lead Actress in a Comedy" to Melissa McCarthy from Mike & Molly.
"Aww 'I love Lucy'" I never understood what she was saying her accent was very thick," Vergara said with her Colombian accent in reference to Lowe's comment about Lucille Ball as the audience chuckled.
You can reach Alexandra Gratereaux at: Alexandra.Gratereaux@foxnewslatino.com or via Twitter: @GalexLatino
Follow us on twitter.com/foxnewslatino
Like us at facebook.com/foxnewslatino