Ellen Degeneres Becomes Sofia Vergara for Halloween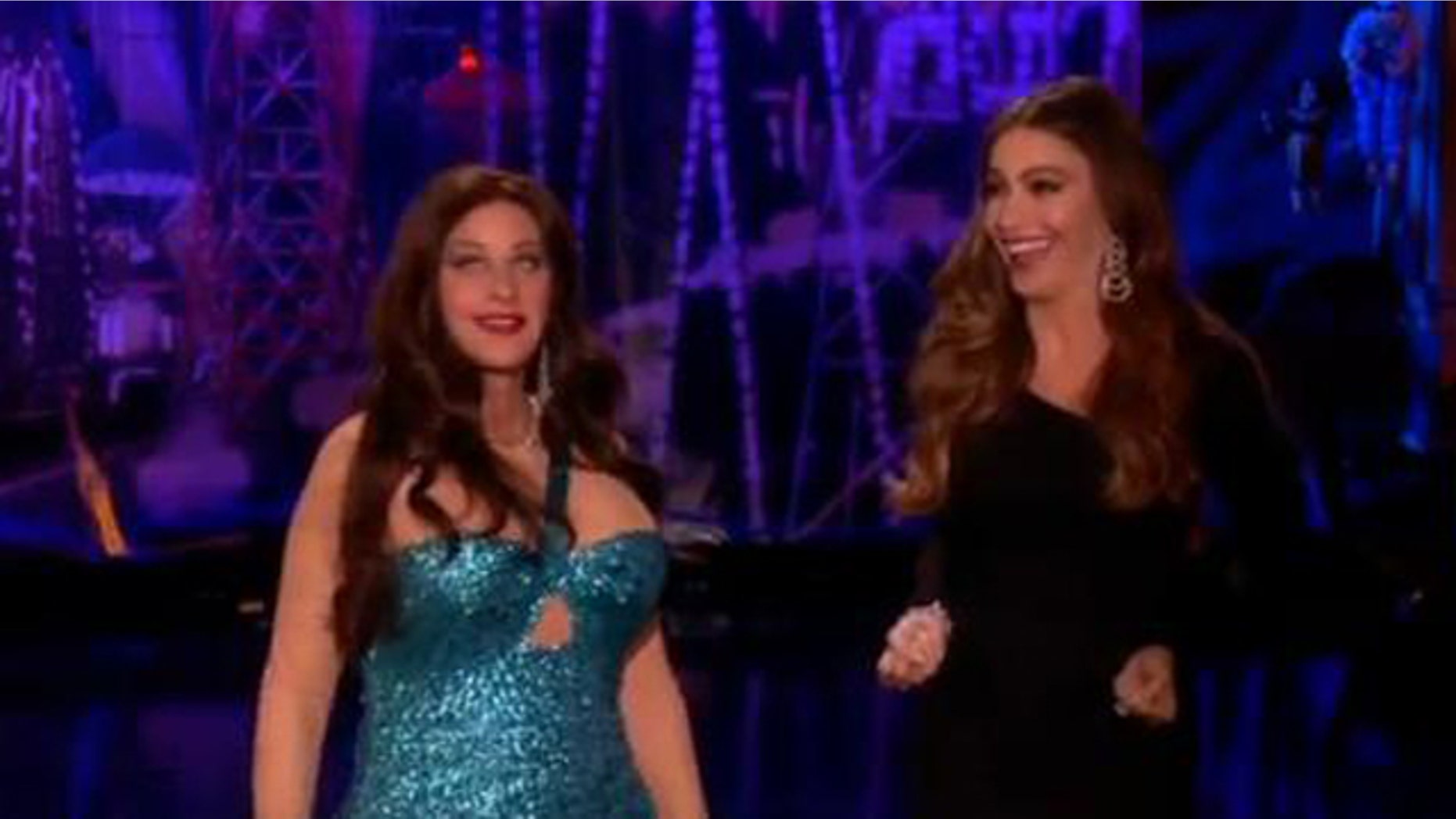 Ellen Degeneres became a Colombian stunner for Halloween. Well, sort of.
The TV host dressed up as Sofía Vergara on her show on Thursday and looked exactly like the "Modern Family" actress did at the Emmys―wardrobe malfunction and all.
Degeneres has a replica of Vergara's ensemble at the Emmys in September. The costume included Vergara's ample chest and rear end along with her long locks.
The audience went wild clapping and cheering when Degeneres opened up the show.
"Muchas Gracias everybody,  Muchas Gracia," she said in an exaggerated Spanish accent.
"Hola  my name is Sofía Vergara and I am breezy, easy beautiful cover girl from Colombia."
"Happy halloweeeeen," she said, attempting to get Vergara's accent right which she then called "fake.
"It so hard being beautiful… I get so much work with this fake accent."
Degeneres also called Vergara's chest her "pumpkins" as the real Vergara stepped on the set looking quite angry.
"You look ridiculous! You're a** looks huge!" Vergara said.
Vergara and Degeneres then joked around as she taught the TV host some Spanish.
Back in September during the 64th annual Emmy awards, Vergara was the first to poke fun at herself, unbeknownst to the viewers, right before going on stage to accept the award for best comedy series with her "Modern Family" cast mates, about her serious wardrobe malfunction.
While Vergara stunned in a sequined form fitting mermaid gown, apparently her curvaceous bottom was too much for haute couture.
Taking to her Twitter account late Sunday night following her show's Emmy win, Vergara tweeted  a picture of a broken zipper on her dress that revealed the star's famous behind.
"Yes!!!! This happened 20 min before we won!!!!" Vergara said in her tweet. "Jajajajja. I luv my life!!!!"
Follow us on twitter.com/foxnewslatino
Like us at facebook.com/foxnewslatino