'E! News' host Catt Sadler leaves NBC citing massive pay gap between her and co-host Jason Kennedy
TV host Catt Sadler's shocking announcement Tuesday that she would be leaving her post as an "E! News" anchor was followed by an equally stunning revelation about the reason for her departure — she learned that her co-host, Jason Kennedy, was making nearly double her salary.
The longtime entertainment news host said she was in the process of renegotiating her contract with E! when she discovered the salary gap.
"My team and I asked for what I know I deserve and were denied repeatedly," she wrote on her blog, "The Catt Walk," on Tuesday night.
Sadler, who was an E! employee for 12 years, had just began her run as host of E's new two-hour live daytime show, the "Daily Pop," in addition to working nights on E! News, "which meant double duty." But the TV host said she was not being paid what a veteran employee working two jobs should make.
"An executive from E brought something alarming to my attention — namely, that there was a massive disparity in pay between my similarly situated male co-host and myself. More recently, when E reached out to renew and extend my deal, I learned that he wasn't just making a little more than I was," Sadler explained in her blog. "In fact, he was making close to double my salary for the past several years."
E! released a statement to People on behalf of the network and Kennedy, saying, "E! compensates employees fairly and appropriately based on their roles, regardless of gender. We appreciate Catt Sadler's many contributions at E! News and wish her all the best following her decision to leave the network."
The host, who shared tearful goodbyes with Kennedy on her last show, said that while she has nothing but love for her co-host, she urges women to know the importance of their worth in the industry.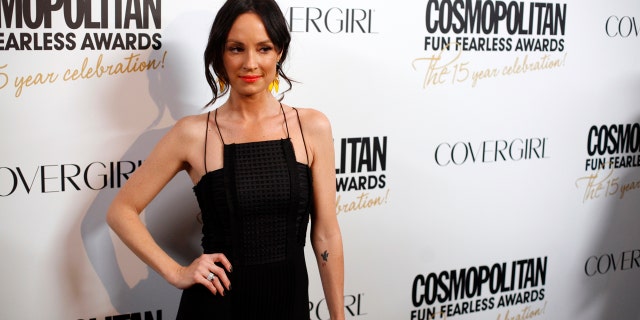 "I have two decades experience in broadcasting and started at the network the very same year as my close friend and colleague that I adore… But how can I operate with integrity and stay on at E if they're not willing to pay me the same as him? Or at least come close?" she argued.
"How can I accept an offer that shows they do not value my contributions and paralleled dedication all these years? How can I not echo the actions of my heroes and stand for what is right no matter what the cost? How can I remain silent when my rights under the law have been violated?"
E! News, an affiliate of NBC, has seen a lot of change in the past few months. Back in October, the show's correspondent Ken Baker was fired after allegations of sexual harassment. Former network interns spoke out against Baker and claimed that the correspondent did things such as propositioning sex and sending crude text messages, and was even accused of forcibility kissing one intern.
How can I accept an offer that shows they do not value my contributions and paralleled dedication all these years?
The Baker scandal came on the heels of NBC news analyst Mark Halperin being accused of harassing women in the workplace, and a month before the network's "Today" show host Matt Lauer was fired from his 20-year post for alleged sexual misconduct. Since Lauer's firing, several women have come forward to reveal their stories about the news anchor.
Controversy has also beset the network's cable news operation. MSNBC anchor Chris Matthews reportedly made inappropriate jokes and comments about a woman in front of others in 1999 while at CNBC, resulting in a $40,000 payout, according to the Daily Caller.
Former Tennessee Democratic Congressman Harold Ford Jr., 47, has not appeared on MSNBC's "Morning Joe" show, where he was a frequent guest, since he was fired from Morgan Stanley in early December in the wake of allegations he forcibly grabbed a woman several years ago. MSNBC said it was looking into the report and that during that time he wouldn't be a guest on the network.
Ford has denied the allegations.
Similarly, New York Times star White House reporter Glenn Thrush, 50, has not appeared on MSNBC, where he was a contributor, following a report in November that he forcibly groped and kissing four women. Thrush was suspended by the Times while the paper conducts an investigation. He has apologized and, according to the Times, planned to enter a substance abuse program.
NBC News chairman Andy Lack and his embattled deputy, Noah Oppenheim, are scrambling to put new sexual harassment policies in place at NBC News, even as they resist bringing in an outside investigator to look into who knew what about Lauer's behavior and who may have been covering up for him or enabling him.
Instead, Lack has told employees that the investigation would be handled in-house by NBC lawyers and human resources executives.