'DWTS'' David Ross gushes over high school sweetheart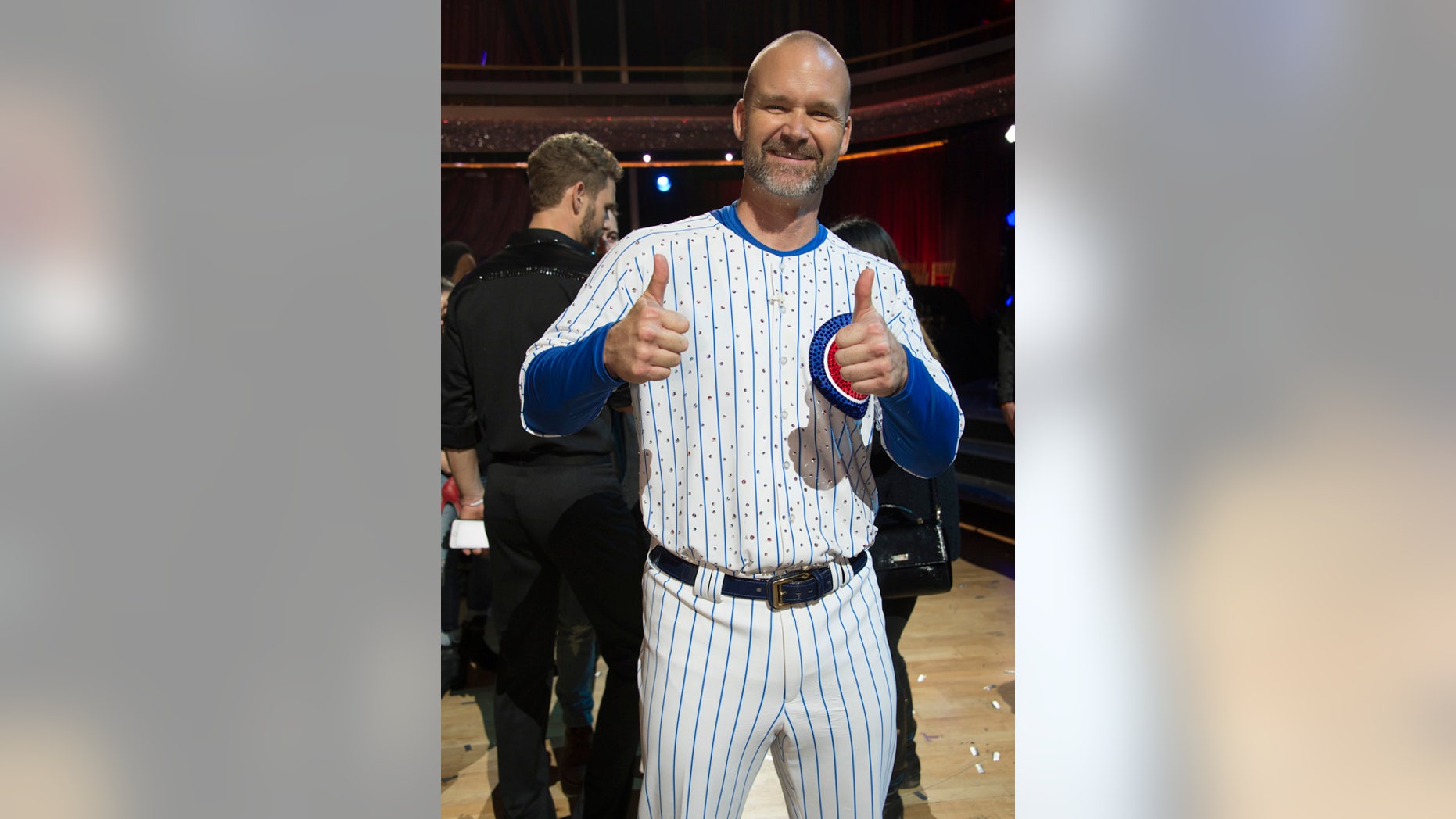 Home is where former Chicago Cubs catcher David Ross' heart is.
The retired baseball player, who has shown surprising flair in the "Dancing with the Stars" ballroom, told Fox News wife Hyla is his biggest fan.
Ross, 40, couldn't stop gushing about his wife backstage on Monday night.
"Me and my wife met when we were in high school. She was 15, I was 16," he recalled. "Her brother was on my baseball team and she came to watch me play, and I tell her all the time, she saw me in baseball pants and couldn't resist.
"We just started dating at a young age and she's been with me through this crazy wild journey and she's so grounded and down to earth and is basically the leader of our household. She keeps the kids on their routine.
"She's an amazing independent woman and I love her to death."
According to Ross, Hyla, a former nurse, "knows I'm a goof ball. She doesn't like a whole lot of attention [herself]."
Ross played for seven different baseball teams in his 14-year career, and after his retirement, signed on for "DWTS." On Monday, he performed a "Magic Mike"-like routine.
The athlete told Fox News of his wife, "She knows the crazy lifestyle of a baseball player and she's loved me through all that, dragging her and our kids all over the country. She's so happy I'm retired and going to be home -- but I told her, I'm doing dancing first, so she's happy for me. She said, 'You're nailing it.'"