Dwayne "The Rock" Johnson Has No Problem With Bro-Mancing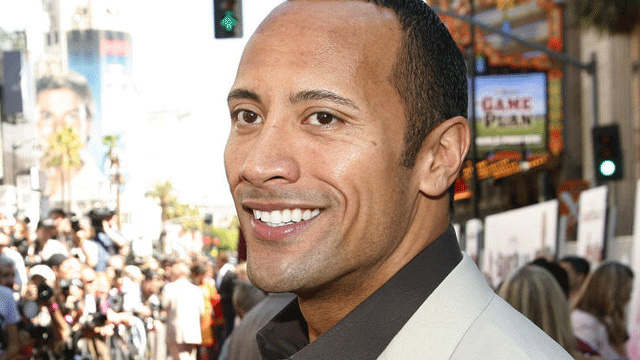 Dwayne Johnson first came into our lives as the wrestling champ better known as "The Rock," but despite his big and burly exterio,r he has no problems showing a little "bro-mantic" affection.
"Man hugs are good, damn right I do it," Johnson told Tarts while promoting "Planet 51".
So is it a problem in today's society that men just don't show enough affection towards their own gender?
SLIDESHOW: Pro Wrestlers Who Met Tragic Ends.
"I think if you're insecure with your sexuality, then maybe, but if you're not, then come over and give me a hug!" he exclaimed.
Clearly Johnson has no qualms about getting close to male counterparts, having locked lips with Steve Carell in "Get Smart."
"I had to learn and become proficient in kissing a man. I had never kissed a man," Johnson told Tarts. "Will Smith did it in his movies, so did Jake Gyllenhaal, and I figured it was my time. So it was me and [Steve] Carell — fantastic."
Since stepping out of the ring some five years ago, Johnson has spent time making movies "the whole family can enjoy" and dedicating himself to simply being a better man.
"We all stumble and fall, but we all deserve to walk again," he added. "Different life experiences help you grow. For me it comes down to trying to be a better man whether that's as a actor, entertainer, father, philanthropist, partner, son, husband or boyfriend - just as long as I become better."
Here that, Tiger?