'Drew Peterson: An American Murder Mystery' gives hope Stacy Ann Peterson's disappearance will be solved, says heartbroken aunt
Could a new documentary about a convicted murderer lead to evidence about an unsolved disappearance?
That's what one grieving relative is hoping for.
Stacy Ann Peterson, a 23-year-old mother of four, vanished without a trace on October 28, 2007 from her suburban Illinois home. All eyes were on her seemingly upstanding husband, former police sergeant Drew Peterson, who insisted his fourth wife had left him for another man.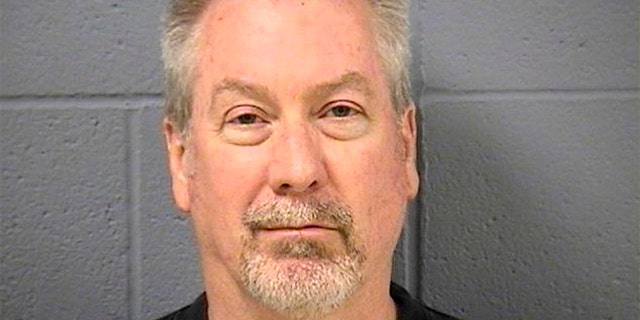 But Stacy's unsolved disappearance convinced authorities to reopen the investigation surrounding the sudden death of Drew's third wife, Kathleen Savio, for which a jury eventually found Drew guilty of first-degree murder.
Still, Drew was never charged in connection with Stacy's disappearance, and continues to deny he had any involvement.
Now Stacy's aunt Candace Aikin is hoping someone with knowledge of Stacy's disappearance will come forward after Investigation Discovery's (ID) two-part special, "Drew Peterson: An American Murder Mystery," aired over the Labor Day weekend.
"I hope that the viewers will understand who Stacy was, how much we love her and celebrate her life and the time we had with her, we cherish those moments," a tearful Candace told Fox News. "And if anyone has any information, if they can come forward to let us know. It's just difficult not knowing… there's so many unanswered questions… It just seems like yesterday that we saw her."
Candace recalled how despite the couple's 30-year age gap, Drew appeared the doting husband.
"At the beginning, when I met him, he was very charming," said Candace. "He seemed very respectful of me. And Stacy loved him so therefore I was happy for her to be happy."
However, their age difference wasn't the only red flag spotted by a concerned Candace. Over their four-year marriage, Drew grew increasingly controlling and wouldn't allow his wife to have friends.
"The last few months before she disappeared she was talking about a divorce," explained Candace. "She was saying that she wasn't happy anymore. She didn't want to be with Drew anymore. So I knew she was unhappy."
Stacy also told Candace of her friendship with Scott Rosetto, an Army emergency room nurse.
"I didn't think it was good [at the time] because she was married," admitted Candace. "Stacy did tell me she had told Drew she was talking with Scott and so, I just let it be. You know, she was making her own decisions. It just seemed awkward that she would be talking to another man during her marriage."
And on the day of Stacy's disappearance, Candace feared the worst.
"When I first talked with my brother, in my heart, I felt right away we were not going to see her again," she said. "I was not going to see her again. I felt like I knew in my heart right at that moment. Right away."
And even when Drew was convicted of Kathleen's murder, Candace wondered if there would ever be justice for Stacy.
"I was happy that there was some justice for Kathleen's family," she explained. "That part felt good. I don't get excited about people going to jail. My heart was happy in one way, but sad in another because the reality of everything with Kathleen was sinking in, that this was real.
"It was not looking good for Drew and that made it hard. It was very difficult to hear that Drew had been involved with Kathleen's [death] because that pretty much sealed the deal that things were not looking good for Stacy."
Despite the heart-wrenching circumstances, Stacy's children are being watched over by their older brother, Stephen Peterson, from Drew's first marriage. Earlier this year, Stephen told the Chicago Tribune he's come to believe his father also killed Stacy.
"Stacy's children are doing really well," said Candace. "They're excelling in school and I feel like they're doing really well, given the situation that they're in. They're so much like her. I've spent time with them, here and there. Just trying to learn about them and getting to know them. And be there for them and support them because I know Stacy would want me to do that. They're with their older brother Steve. He's taking really great care of them."
Stacy's case still remains an active investigation and Candace believes ID is helping to keep her story alive. It also helps her to relive some of her fondest memories.
"She always gave the biggest, most heartfelt hugs," said Candace. "If you weren't careful, she would probably pull you over. She just gave big hugs. I remember my last hug from her. I can still feel it. It's just amazing to me that she can be so close even though she's been gone for 10 years."
"Drew Peterson: An American Murder Mystery" is available for streaming on IDGo.