Drake's new music video features his 'Degrassi' co-stars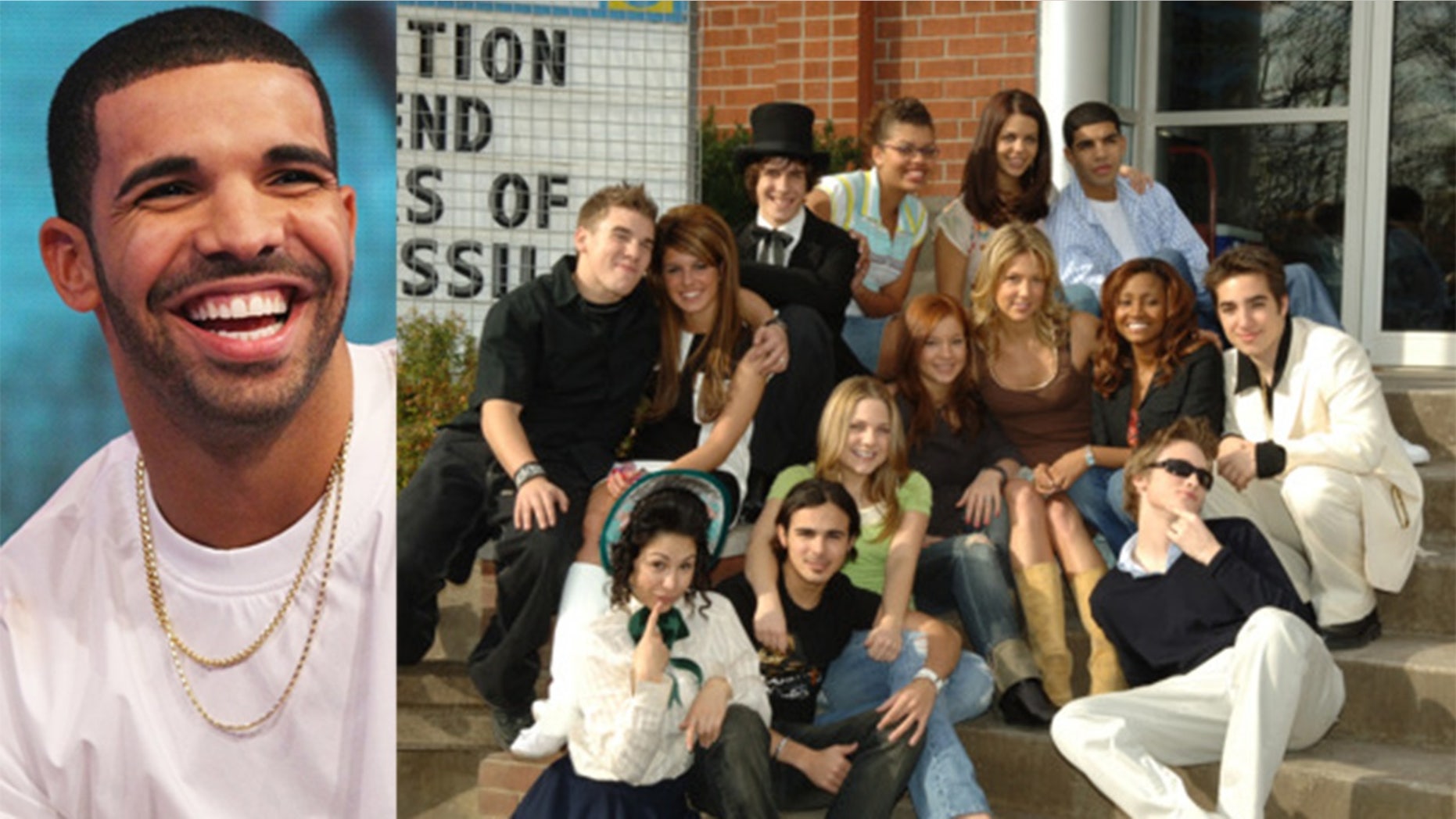 Drake's new music video for his latest song "I'm Upset" paid homage to his acting days on the hit teen drama "Degrassi" and featured his former co-stars.
The video, released Wednesday, opened with the rapper getting out of a bed located at the Toronto Raptors' stadium following a few texts.
[Warning: The video contains explicit language]
Drake is then seen meeting up with Shane Kippel who played his buddy Spinner on the Canadian teen drama. The rest of the video showed Drake, who played Jimmy Brooks, surrounded by his former co-stars at the fictional high school, including Nina Dobrev, Cassie Steele, Melissa McIntyre, Stacey Farber, Christina Schmidt, Linlyn Lue, Stefan Brogen, Ephram Ellis, Marc Donato, Miriam MacDonald, Sarah Barrable-Tishauer, Adamo Ruggiero, Dalmar Abuezeid, Jake Epstein, AJ Sadin, Paula Brancati, Lauren Collins and Jake Goldsbie. Kevin Smith and Jason Mewes were also in the video playing their "Jay and Silent Bob" characters.
During one scene, a group of men chased after Ellis, who played Rick Murray on the drama. Murray shot Drake's character on the show leaving him paralyzed.
SYLVESTER STALLONE SEXUAL ASSAULT CASE IS BEING REVIEWED BY LA DISTRICT ATTORNEY
The rest of the video showed the cast members dancing to the song before a fire broke out in the school's gymnasium and everyone evacuated. The video's credits showed the cast members during their "Degrassi" days versus what they look like today.
The video had some social media users feeling nostalgic.
"Drake putting dude who shot him in 'Degrassi' in a music video and having his boys chase him down is the single most full circle satisfying thing I've seen today. Also he put my boys Jay and Silent Bob in it. Legendary," singer Huey Mack tweeted.
"The #I'mUpset video is everything the 7th grader in me wanted," a social media user tweeted.
"The video to 'I'm Upset' is perfect idc idc. Immediate nostalgia. I watched the whole thing and sang along to the 'Degrassi' theme song at the end. LOL," another person tweeted.
Drake also dropped the cover art for his new album "Scorpion," which is set to be released June 29.
Drake has recently been involved in a feud with rapper Pusha T, who claimed in a diss track that the Toronto artist was a "deadbeat" father to a child he allegedly had with a former French porn star.