Disney's new Latina princess 'Elena of Avalor' becomes a doll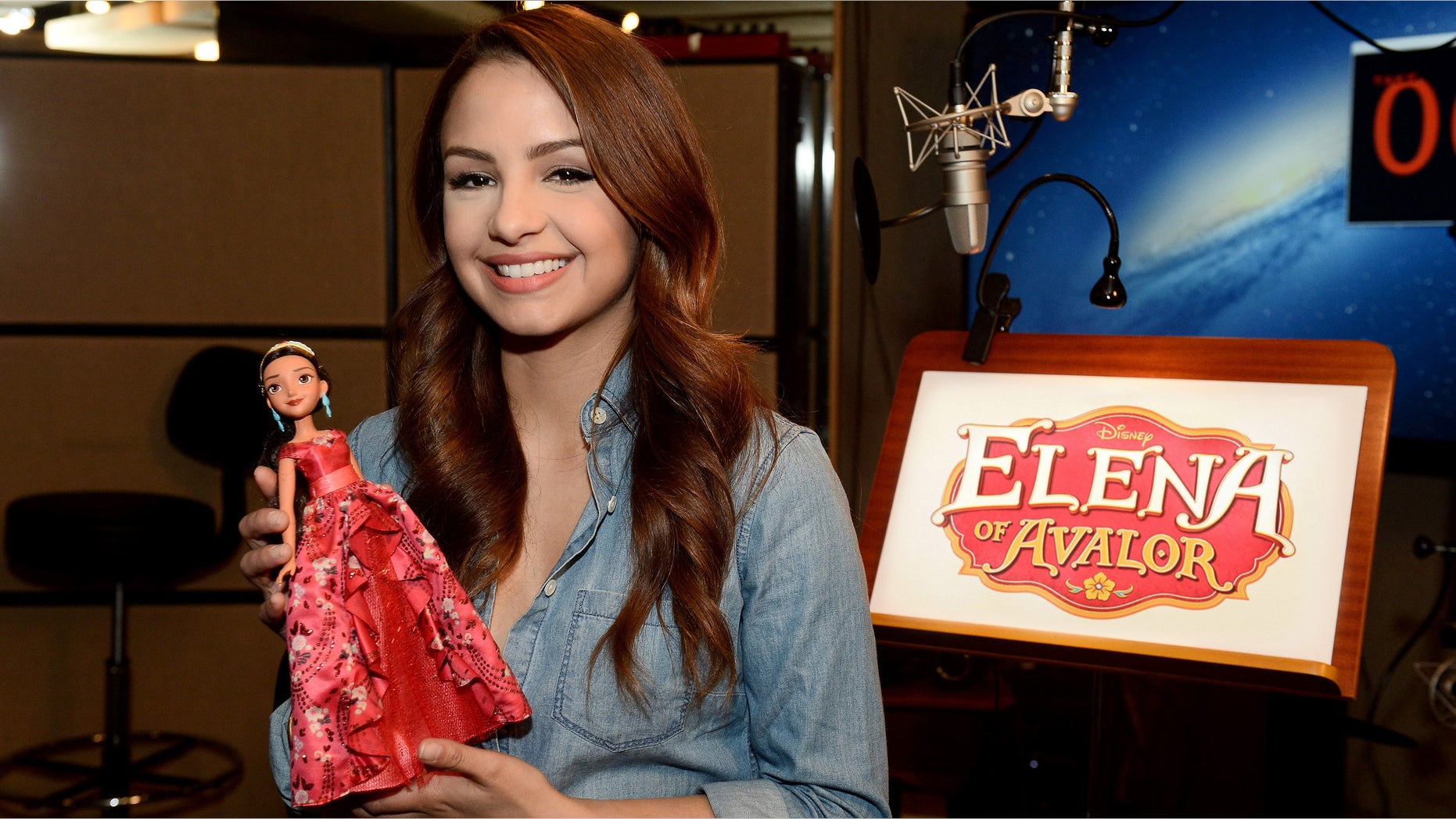 Disney's new Latina princess has not even premiered on the small screen yet but she is getting her doll close-up this weekend.
Disney and Hasbro are unveiling its new Princess Elena of Avalor doll at the annual Toy Fair in New York City on Friday.
This new princess will make her TV debut in a special episode of "Sofia the First" this summer with a new animated series - "Elena of Avalor" - premiering on the Disney Channel soon after. A premiere date has not been announced.
"Elena of Avalor" is voiced by Dominican actress Aimee Carrero, who says she is honored to represent the Latina community with her new animated role.
"It is such an honor to be the voice of Elena of Avalor, and to see her as a doll is absolutely    surreal," the 27-year-old said, according to NBC News. "I cannot wait for audiences around the world to meet her!"
Disney introduced its first Latina princess a year ago – a long overdue decision – especially after the studio's mishap of calling Princess Sofia a Hispanic princess when she wasn't. It drew fire by many Hispanics who said she looked "too white" to be Latina and Disney backpedaled, calling her of "mixed-heritage."
As for Princess Elena, she is the 16-year-old bold, caring, funny and clever heiress to the throne of the fairytale kingdom of Avalor.
Joining Carrero in voicing the series are: Jenny Ortega ("Jane the Virgin"); Chris Parnell ("Saturday Night Live"); Yvette Nicole Brown ("Community"), Carlos Alazraqui (Disney Junior's "Sheriff Callie's Wild West"), Emiliano Diez ("George Lopez") and more.