Disgraced Elmo puppeteer Kevin Clash scores four Emmy nominations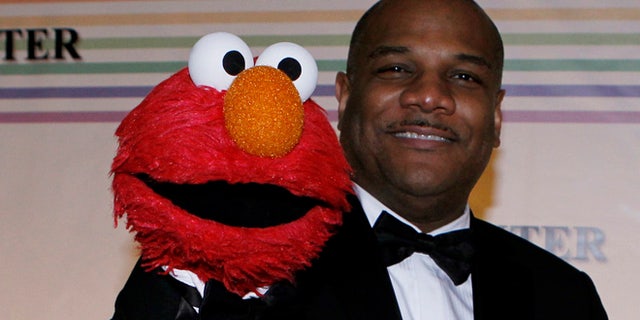 Elmo puppeteer Kevin Clash may be facing multiple allegations of sexual relationships with minors, but that wasn't enough to stop him from being nominated for four daytime Emmy awards this week.
Clash was nominated for outstanding performer in a children's series for his work on the "Sesame Street," and was also included in the "Sesame Street" nod for outstanding preschool children's series.
Yet some critics are far from being tickled over the Emmy nod.
"If the Emmy people think it would be a poor choice for a bishop to name a child abuser as Priest of the Year, then the Clash decision is a ridiculously poor choice," Tim Graham, Director of Media Analysis for the Media Research Center, told FOX411's Pop Tarts column.
Clash resigned last November as several men came forward to claim they had underage sexual encounters with the star. Several lawsuits are pending.
"Personal matters have diverted attention away from the important work 'Sesame Street' is doing and I cannot allow it to go on any longer," he said in his departing statement last year. "I am deeply sorry to be leaving and am looking forward to resolving these personal matters privately."
According to guidelines posted on the Daytime Emmys website, online nominations for Outstanding Performer in a Children's Series were due by January 14 of this year, and the accompanying DVD submission had a deadline of February 4. Registration for the awards didn't open until December 3, weeks after the allegations against Clash surfaced. Which means the Sesame Street team was seemingly intent on nominating Clash,.
The Emmy nod has also drawn outrage in the Twitterverse.
"So disgusting. This pedophile is going to be rewarded?" tweeted one, another called it "a new low" while others weighed in that it was simply "disappointing."
Others argue, however, that the personal problems plaguing Clash, who has won a total of 23 Daytime Emmys and one Primetime Emmy throughout the course of his long career, should not necessarily impact his career achievements.
"The National Academy of Television Arts and Sciences ("NATAS") is a private organization that has the right to nominate whomever the seen fit within the criteria they themselves create for their awards. Three of the nominations, I don't find problematic as Mr. Clash was nominated as part of a slate of co-producers who should not be penalized over the personal allegations against Mr. Clash," explained John Conway, CEO of Astonish Media Group. "The individual nomination may be insensitive on the part of NATAS because of Mr. Clash's status as a children's entertainer and the allegations against him. Then again, at the moment, these are merely allegations against Mr. Clash. We as a country do pride ourselves in our belief in 'innocent until proven guilty.'"
Clash's attorney Michael Berger said his controversial client was ready to re-enter the "industry he's committed his entire life to," and that he was "delighted Kevin's talents and contributions continue to be recognized."
Clash's attorney, NATAS and Sesame Workshop did not respond to our requests for comment.
Danielle Jones-Wesley contributed to this report.